A new week and Netflix has plenty of new titles to watch. Here's a roundup of all the new releases for September 16th which includes a John Travolta title from the past 3 years. We'd also like to draw your attention to some of the other new releases that came out onto Netflix US over the weekend. 
For a full week preview, head over to our coming soon page on what's coming to Netflix from September 16th to September 22nd.
---
Surviving R. Kelly (Season 1)
Genre: Documentary, Music
Cast: Tarana Burke, Kathy Chaney, Andrea Kelly, Candice Norcott

One of the best new docu-series of the year touched down on Netflix globally over the weekend. The series takes a look into the accusations surrounding the R&B star R. Kelly and takes accounts from the accusors and others.
Netflix secured the rights to the original series plus the follow-up episodes too.
---
I Am Wrath (2016)
Genre: Action, Crime, Drama, Thriller
Director: Chuck Russell
Cast: John Travolta, Christopher Meloni, Amanda Schull, Sam Trammell
Runtime: 92 min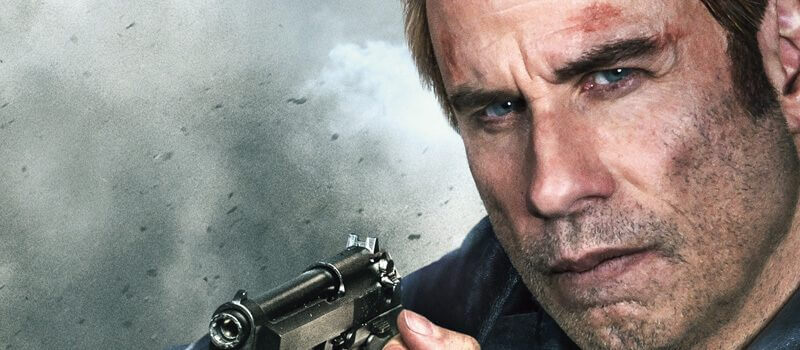 John Travolta's name attached to any movie over the past decade is rightly faced with skepticism after a series of absolute stinkers. Sadly, I Am Wrath from three years ago is just as bad as some of his recent movies.
In this movie, Travolta plays the role of Stanley who is out for revenge against the people who killed his wife after cops were unwilling to act.
https://www.youtube.com/watch?v=vwiQCDpYzjE
---
We Have Always Live in the Castle (2018)
Genre: Drama, Mystery, Thriller
Director: Stacie Passon
Cast: Taissa Farmiga, Alexandra Daddario, Crispin Glover, Sebastian Stan
Runtime: 90 min

Kicking off Netflix's Halloween run-up is this movie from last year most will have missed but scored incredibly well with critics.
The mystery thriller is about a family with plenty of secrets living in isolation. It's not until a cousin arrives they're exposed with their fortune being stolen and secrets revealed.
---
The Universe (Season 1)
Genre: Documentary, History
Cast: Erik Thompson, Alex Filippenko

With a few big removals of TV series that explores the universe, we're glad to see Netflix is plugging the gap with this HISTORY channel series called The Universe.
The series educates with both animations, testimony with excellent insights to our universe and beyond. A great series 10 years after the release and one to watch with the whole family.
---
Pawn Stars (Season 1)
Genre: Reality-TV
Cast: Rick Harrison, Corey Harrison, Austin 'Chumlee' Russell, Richard Harrison

Another one of the History Channel pickups Netflix has recently made, it got the first-ever season to Pawn Stars. The reality series that sees us follow a world-renowned pawn shop in Las Vegas and the various items that come
---
Full list of new releases on Netflix for September 16th
4 New Movies Added Today
I Am Wrath (2016)
Oh! Baby (2019)
Steal a Pencil for Me (2007)
We Have Always Lived in the Castle (2018)
3 New TV Series Added Today
America's Book of Secrets (Season 1)
Pawn Stars (Season 1)
The Universe (Season 1)