Continuing this week's consecutive releases, Netflix has another big batch of new titles added today and we're here, once again to take you through them all. Here's what's new on Netflix US (with many of these titles being added globally) for September 25th, 2019.  
Don't forget you find all our daily roundups here plus the full expanded list of the new releases too. Also, take a look at what's on the way to Netflix for the rest of the week.
Eight new titles hit Netflix in the United not including the two shows that get weekly episodes on a Wednesday.
Here's what's new on Netflix for September 25th, 2019:
---
Glitch (Season 3)
Genre: Drama, Sci-Fi
Cast: Patrick Brammall, Emma Booth, Sean Keenan, Hannah Monson
Runtime: 45 min
Awards: 4 wins & 8 nominations.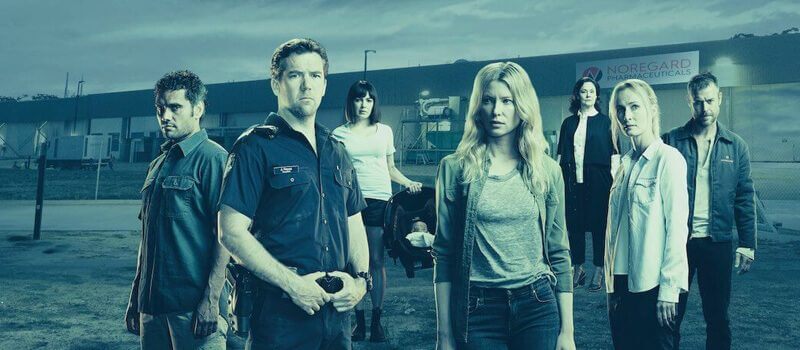 The final season for the Australian supernatural thriller is here and it's a cracker. The series which first debuted on Netflix just under three years ago has been one of the best pickups from the region. However, with its third season, it's coming to an end.
In this season more people rise from the grave and old friends become new threats as the mystery — and danger — intensifies in Yoorana.
---
Abstract: The Art of Design (Season 2)
Genre: Documentary
Cast: Platon, Elisabeth Biondi, Ilse Crawford, Es Devlin
Runtime: 45 min
Netflix's docu-series that aren't crime-related often go unseen but if we can get at least one person to take a look at this fantastic series, then we've achieved our goal.
Once again, the production from Zero Point Zero Productions takes a look into six of the world's most influential designers across all different industries.
---
USS Indianapolis: Men of Courage (2016)
Genre: Action, Drama, History, Thriller, War
Director: Mario Van Peebles
Cast: Nicolas Cage, Tom Sizemore, Thomas Jane, Matt Lanter
Runtime: 128 min
Awards: 1 nomination.

Our big movie for the day comes from one of Nicholas's Cages recent library. The movie sees Cage play the role of the captain of a ship during World War 2 who becomes stranded alongside his crew in the Phillippine Sea.
Reviews are mixed (as is most of Cage's most recent works) but most importantly, nobody went to the cinema to see it. In fact, according to The Numbers, the movie lost $39 million dollars.
---
Locked Up (Season 4)
Genre: Drama, Thriller
Cast: Alba Flores, María Isabel Díaz Lago, Marta Aledo, Najwa Nimri
Runtime: 53 min
Language: Spanish
Awards: 6 wins & 19 nominations.

If you're a fan of Wentworth, Prison Break or Orange is the New Black, this Spanish series should absolutely be at the top of your watch-list.
It's about a woman who gets played by her boyfriend and finds herself navigating the harsh world of prison. It's got some familiar faces from Money Heist and is one of the best Spanish series on Netflix right now.
---
Full List of What's New on Netflix September 25th
5 New Movies Added Today
Ballerina (2016)
Birders (2019)
Furie (2019)
Oh! Baby (2019)
USS Indianapolis: Men of Courage (2016)
3 New TV Series Added Today
Abstract: The Art of Design (Season 2)

Netflix Original

Glitch (Season 3)

Netflix Original

Locked Up (Season 4)

Netflix Original
---
New Episodes Added Today
Rookie Historian Goo Hae-Ryung (Season 1 – Episode 19)
When the Camellia Blooms (Season 1 – Episode 3)