Another day and another batch of new releases just dropped on Netflix in the United States. Here's your full roundup for what's new on Netflix for September 26th, 2019.
A slightly quieter day on Netflix today with only four new releases added to the US with three of the four being foreign additions. If you're looking for more English language titles, we suggest you head back to yesterdays new additions.
Explained (Season 2) Netflix Original
Genre: Documentary
Cast: Estelle Caswell, Maria Bello, Kristen Bell, Rachel Bloom
Runtime: 18 min
Article Continues Below...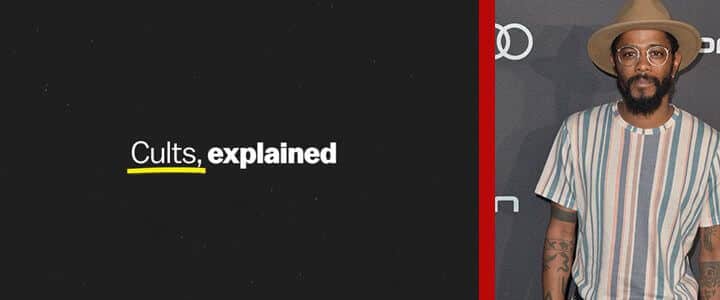 Today we see the return of the undisputed king of docu-series on Netflix. Covering all manner of topics is the fantastically produced series from Vox. We had the spin-off series on the Mind just a couple of weeks ago and now we're back to weekly episodes of Explained.
The first episode which is now available on Netflix worldwide covers cults and is narrated by Lakeith Stanfield. You can find a full list of narrators for the show so far here.
---
The Grandmaster
Genre: Action, Biography, Drama, Romance, War
Director: Kar-Wai Wong
Cast: Tony Chiu-Wai Leung, Cung Le, Qingxiang Wang, Elvis Tsui
Runtime: 130 min
Language: Mandarin
Awards: Nominated for 2 Oscars. Another 53 wins & 51 nominations.

Looking for a massive Chinese movie epic? You cannot go wrong with The Grandmaster which returns to Netflix today. The movie is about Chinese kung fu master Ip Man who goes up against his rival as a Japanese invasion looms.
It's well-produced and one of the easier titles to follow along for Western audiences. Don't miss this.
Long term subscribers to Netflix will know this isn't the first time The Grandmaster has streamed on Netflix. It was made available in 2014 before being removed a year later.
---
The Inmate (Season 1)
Genre: Drama, Thriller
Cast: Ignacio Serricchio, Ana Claudia Talancón, Flavio Medina, Luis Felipe Tovar
Runtime: 60 min
Language: Spanish

The Inmate is a Spanish series for the TV station Telemundo. It's about a former Marine infiltrating a Mexican prison hoping to find out kidnapped a U.S. judge's daughter.
It's gritty and reminds us heavily of the some of the middle seasons of Prison Break. Although spoken in Spanish, there are quite a few segments in English and is a fantastic series with good reviews.
Outside of the United States, the series is being shopped as a Netflix Original.
---
Full List of New Releases for September 26th
2 New Movies Added Today
Malaal (2019)
The Grandmaster (2013)
2 New TV Series Added Today
El Recluso / The Inmate (Season 1)
Explained (Season 2 – Episode 1)

Netflix Original
This day on Netflix five years ago, Netflix released the documentary on 3D printing called "Print the Legend" which remains on Netflix now.
Five years ago today, Netflix released the documentary 'Print the Legend'.

Directed by Luis Lopez & J. Clay Tweel (@claytweel) it looks at the proliferation of 3D printing. pic.twitter.com/tcCJyRXR13

— What's on Netflix (@whatonnetflix) September 26, 2019