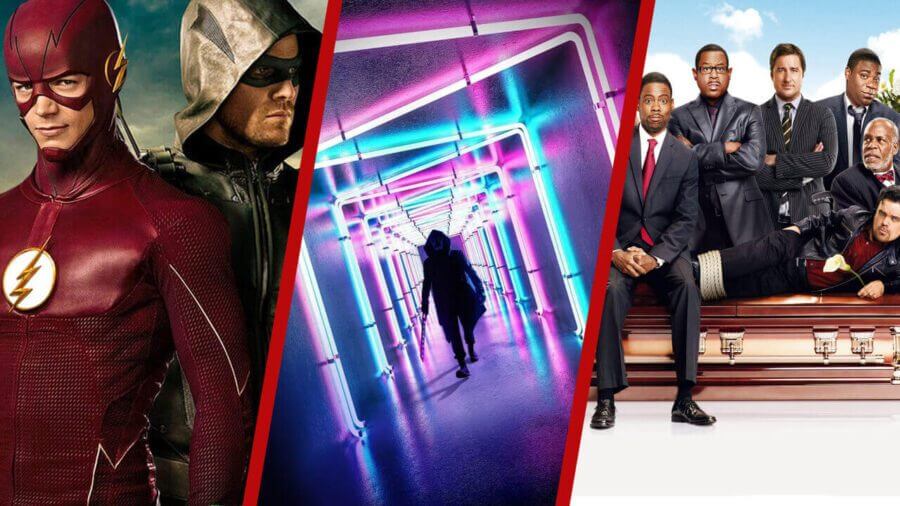 Welcome to your full recap of all the new releases on Netflix over the past week. We'll be covering everything that came to Netflix US from May 18th to May 25th.
This week featured some fantastic new titles but it was certainly a case of quality over quantity this week. Only 24 new titles dropped this week on Netflix US. That compares roughly the same with other regions which all saw between 20 and 30 new releases this week.
We've highlighted some of the bigger titles of the week such as the multi-Oscar winning Moonlight. You're probably already midway through streaming the latest season of Riverdale and checking out the new anthology thriller series, What/If.
The Flash (Season 5) & Arrow (Season 7)
Genre: Action

The CW's library is seeing brand new releases over the next couple of months and we've now got two of the biggest Arrowverse titles added throughout the course of this week.
In Arrow, this season you'll be seeing an old foe return that The Green Arrow will be facing off against. Over in The Flash, Barry and Iris have to deal with their new daughter.
---
Death at a Funeral (2010)
Genre: Comedy
Director: Neil LaBute
Cast: Keith David, Loretta Devine, Peter Dinklage, Ron Glass
Runtime: 92 min

Although many would've preferred the 2007 movie, the 2010 movie will still satisfy a bunch of you. The movie features some of the biggest names in comedy who come together at a funeral which sees a familys secret exposed.
---
Slasher (Season 3)
Genre: Drama, Horror, Mystery
Cast: Christopher Jacot, Jim Watson, Paula Brancati, Katie McGrath

The horror anthology series Slasher has been hidden away in the Netflix library but saw its third season added. If you love titles like American Horror Story or even Scream, then you should absolutely be watching this.
The new season sees a new killer that will make you ask the simple question, Who is the Druid?
Full list of New Releases on Netflix This Week
14 New Movies Added This Week
A Tale of Two Kitchens (2019)

Netflix Original

After Maria (2019)

Netflix Original

Death at a Funeral (2010)
Joy (2018)

Netflix Original

Moonlight (2016)
Rim of the World (2019)

Netflix Original

SGT. Will Gardner (2019)
Thackeray (2019)
The Blackcoat's Daughter (2015)
The Brawler (2018)
The Lonely Island Presents: The Unauthorized Bash Brothers Experience (2019)

Netflix Original

The Man Who Feels No Pain (Mard Ko Dard Nahin Hota) (2018)
The Perfection (2018)

Netflix Original

Zero (2018)
9 New TV Series Added This Week
Arrow (Season 7)
High Seas (Season 1)

Netflix Original

Prince of Peoria (Part 2)

Netflix Original

Riverdale (Season 3)
Rosario Tijeras (Season 2)
She's Gotta Have It (Season 2)

Netflix Original

Slasher (Solstice / Season 3)

Netflix Original

The Flash (Season 5)
What/If (Season 1)

Netflix Original
1 New Stand-up Specials Added This Week
Wanda Sykes: Not Normal (2019)

Netflix Original