Here's what's new on Netflix for Thursday the 18th of January and while today may not bring many goodies. Keep an eye out for tomorrow as there is four new Netflix Originals schedule for release plus Netflix is more than likely going to throw some more goodies in too.
Number of new titles: 2
New Movies
An Irish farmer sets out for revenge after his mother is killed. A very brutal and violent movie starring Nigel O'Neill and written and directed by Christ Baugh.
Genre: Thriller
Runtime: 99 minutes
---
New TV Shows/Documentaries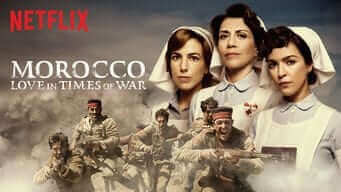 Tiempos de guerra – Season 1 (2017)
A new Spanish Netflix Original series set in 1921 where nurse trainees from Madrid travel to set up a hospital in a time of war.
Number of episodes: 10
---