We hope you've had a good weekend and Netflix releases since Friday have been few and far between. But there have been two new movies added that may round out your weekend. Let's take a look.
Number of new titles: 2
New Movies
Nicolas Cage stars in another rather forgettable action flick. The story revolves around four criminals who get away with their crimes thanks to a talented lawyer. One cop decides to take matters into his own hands.
Genre: Action
Runtime: 99 minutes
---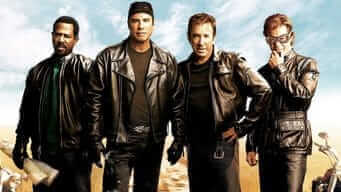 Wild Hogs (2007)
John Travolta, Tim Allen, Martin Lawrence and William Macy star in this comedy action flick where four bikers head out onto the road in search of action.
Genre: Comedy
Runtime: 99 minutes