New week, new titles. Happy holidays! Are you ready or are you still making last minute preparations? Keep your stress level low and pencil in some quality time with your favorite friend, Netflix.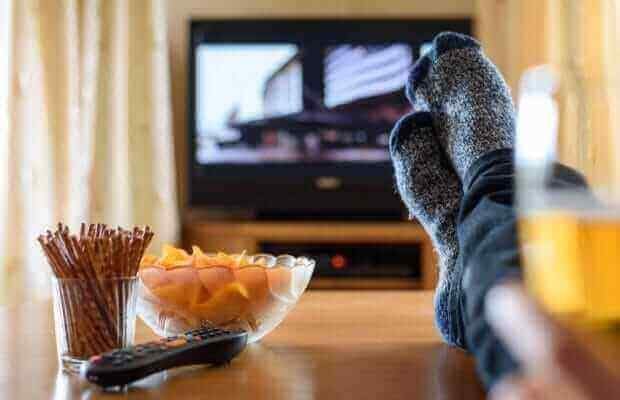 ---
Creep 2
Like the original, this scary movie isn't about making you jump. It's about the truly creepy: making you feel uneasy, nervous, never knowing quite what's going to happen. Mark Duplass reprises his role in this sequel and he's nailed the character down, making us feel a whole new level of awkward.
---
El Chapo Season 2 
Netflix Original
Starring Marco de la O, this series explores the life story of one of the world's most notorious criminals, Joaquin "El Chapo" Guzman, over a span of three decades—from 1985 when he was a low-level member of the Guadalajara Cartel, his rise to power, and his ultimate downfall.  This season we see Chapo's first prison break and goes on to reveal the critical role corrupt government officials play in aiding El Chapo's rise over his rival cartel bosses.
---
Peaky Blinders: Series 4
Netflix Original
A notorious gang in 1919 Birmingham, England, is led by the fierce Tommy Shelby, a crime boss set on moving up in the world no matter the cost. It's a gripping series with plenty of violence. Season 3 saw the members reaching new heights and leaving home. This season they are back. Led by Cillian Murphy's Tommy Shelby, they face a fresh threat in the form of Oscar-winner Adrien Brody, who plays a New York mobster named Luca Changretta.
---
Bright
Netflix Original
This lively new Netflix Original is getting widely panned by the critics. Don't listen to them. Is it Shakespeare? Nope. Is it a super fun buddy cop movie with Will Smith and magic wands? Yyyup. "In an alternate present day, humans, orcs, elves, and fairies have been coexisting since the beginning of time. Two police officers, one a human, the other an orc, embark on a routine night patrol that will alter the future of their world as they know it." If you go into a movie knowing that and expect Citizen Cane, then that's on you. Watch it. It's completely entertaining.
What are you watching this weekend? Let us know in the comments. Happy holidays!