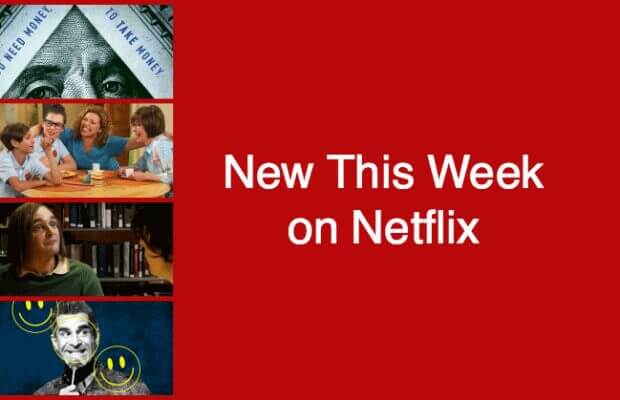 It was a quiet week on the Netflix front, but that doesn't mean there isn't anything good to watch. This weekend it's all about the Original.
It's almost February and I know what you're doing: trying to forget about those resolutions you made. Have something fattening and a glass of something fun while Netflix takes your cares away. There are some very bingeable shows and plenty of things to keep the kiddies occupied this weekend.
---
One Day At A Time 
Netflix Original
In a rare turn, this is one reboot that's worth your time and brings new relevance to the multi-cam sitcom. Others have tried the format, but this one truly shines with outstanding performances from all involved. Called "one of the best, most empathetic shows on TV," it deserves to go to the top of your queue.
---
Todd Glass: Act Happy
Netflix Original
You're probably familiar with Todd Glass but just don't know it. A veteran of tv and podcasts, he makes his Netflix debut with his comedy special Act Happy. He's a master of crowd work and mixes his hilarious observations with music and stories. Comedy fans will love his references and tales about other comedians.
---
A Futile and Stupid Gesture
Netflix Original
Based on Josh Karp's book of the same name, Will Forte stars as comedy writer Doug Kenney during the rise and fall of National Lampoon. Kenney founded the Harvard Lampoon and then the National Lampoon before co-writing two of the most successful comedy films of all-time: Animal House and Caddyshack. The film is filled with stars portraying comedy legends. It's a must watch for fans of the era and comedy.
---
Dirty Money
Netflix Original
This new investigative docuseries from award-winning documentarian Alex Gibney (Going Clear: Scientology and the Prison of Belief, Client 9: The Rise and Fall of Eliot Spitzer, and more) delves into the dirty business of corporate greed. Covering everything from maple syrup to Donald Trump, it's an engrossing expose of the repugnant. And I do mean repugnant.
---
For The Kids
There are some great additions for the kids this weekend:
Mune: Guardian of the Moon
Llama Llama (Season 1)
The Adventures of Puss in Boots (Season 6)
---
What are you watching this weekend? Let us know in the comments!