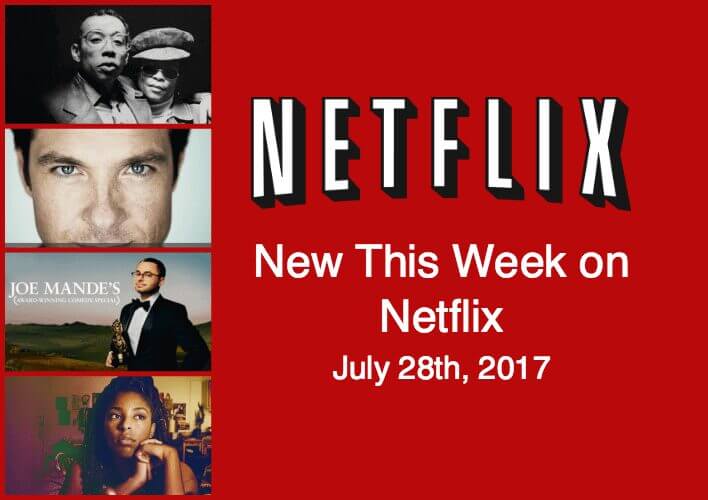 New week, new titles. Are you melting yet? It's almost time to say goodbye to July, but there are still plenty of summer streaming hours left. Lucky you, you have a lot of fantastic options this weekend to keep you company while you sit in front of a fan. Stay cool and get ready to be happy.
Ozark Season 1 
Netflix Original
Jason Bateman stars as Marty Byrde, a financial planner who relocates his family from Chicago to the Ozarks after a money-laundering scheme goes wrong.
Netflix has really hit the mark with this one. Jason Bateman—who not only acted in Ozark, but directed and produced—has taken what could have potentially been a cliche disaster and come away with a slow-burning, marvelous piece of drama. It's next-level good and I'm already jonesing for a second season.
Article Continues Below...
---
City of Tiny Lights
I almost passed right by this movie, but then Riz Ahmed caught my eye. This British crime thriller is about a private eye who becomes entangled in a world of religious fanaticism and political fraud when he takes on a missing persons case brought to him by a prostitute. It's an understated movie that should nicely fill your weekend need for intrigue.
---
Joe Mande's (Award Winning Comedy Special) 
Netflix Original
Like most all comedy specials these days, Joe Mande's show begins with another show. (When did everyone get together and decide all the comedy specials had to have these lengthy appetizers?) This is a fun one. Joe wants to win The American Humour Award, the "most prestigious award in comedy." Writer for The Good Place and Parks and Recreation, he has plenty of great comedy friends to help him along the way, and he takes the stage ready to win. His self-deprecating humor and jokes about Jewish summer camp will win you over.
---
I Called Him Morgan
Part true-crime tale, part love story, this documentary tells the story of Helen Morgan and her common-law husband, jazz great Lee Morgan. One night in February 1972, the jazz trumpet star was shot dead by his wife during a gig in New York City. The murder sent shockwaves through the jazz community, and the memory of the event still haunts the people who knew them. 20 years later, a chance encounter led to an interview about her life with the brilliant and unpredictable musician. The interviews and music are mesmerizing.
---
Daughters of Destiny Season 1 
Netflix Original
For thousands of years in India, citizens have been organized by a strict caste system and expected to live, work, and marry within the class they were born into. The poorest of the poor are called "the untouchables." Once again proving that Netflix knows docs, they follow five girls who enter the Shanti Bhavan school, founded by a businessman who had a radical idea about how to fight poverty. There teachers and staff raise them, educate them, and empower them to change their families' futures. The best thing? It works. This heartwarming series proves that everyone can make a change.
---
The Incredible Jessica James 
Netflix Original
Jessica Williams (The Daily Show) plays an aspiring playwright fresh off a breakup who gets set up with an older Irish guy named Boone (Chris O'Dowd). It's light and likable with compelling characters, and doesn't overstay its welcome. Perfect for filling your weekend romcom quota.
What's the best thing you have seen added this week? Let us know in the comments. Happy weekend and happy streaming!