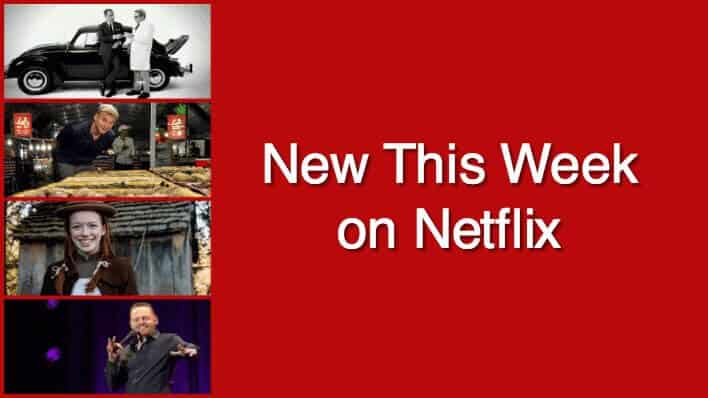 Over one hundred new titles were added to Netflix this week. You have a lot of watching to do.
Happy Friday! You made it through the week and even had holiday thrown in. But no holiday can replace your weekend. You deserve a break. You're in luck because there are a ton of new titles on Netflix just waiting to be watched. This week brought a new month and with it a slew of new series and movies. From new comedy to family shows, there is something for everyone this week.
Below are my picks for the week. As with each list, I have seen them all and would personally recommend them. For your convenience, a full list of the titles added this week is at the end of this article. To keep up with additions be sure to follow our What's New page, updated daily.
Article Continues Below...
---
Bill Burr: You People Are All The Same
Acerbic comedian Bill Burr (Breaking Bad) takes the stage in this comedy special and talks about everything from plastic surgery to reality TV. Always cranky and never apologetic his conversational tone and detailed stories always deliver a lot of laughs.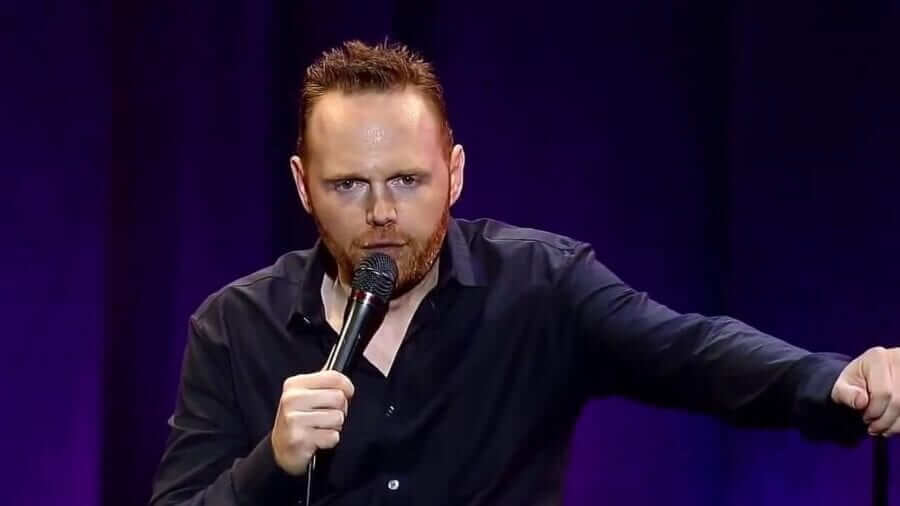 ---
Anne with an E: Season 2 
Netflix Original
Based on the book by L.M. Montgomery and the film that came after, this reimagining of the classic story is a little different. But in a terrific way. It's not put through a warm and fuzzy sunshine filter. It's very real and very captivating. Amybeth McNulty shines in her role as Anne and everything from the costumes to the locations is gorgeous. This series deserves a spot in your watchlist.
---
Jurassic Park
Nothing beats the original and this one was the best. Join Dr. Grant and friends on their fright-filled romp through the world's worst amusement park. They've spared no expense.
---
Comedians in Cars Getting Coffee: Season 5
Netflix Original
The show premise is simple: Jerry Seinfeld picks up his friends in cars and they go get coffee. Along the way, we get to see classic cars, hear great conversation, and have a few laughs. The episodes are short so it's great if you're winding down for a few minutes.
---
Real Genius
Val Kilmer stars in this movie about a whiz kid who heads off to college at a very young age. When he meets his genius roommate (Kilmer) he discovers life at school is going to be much harder than he realized. As they work on a project together, they uncover a secret plan and realize they have both been used to make a deadly weapon. This is a classic comedy that doesn't get its due.
---
Somebody Feed Phil: Season 2
Netflix Original
Phil Rosenthal takes his friends and family around the world to sample the cuisine and observe the culture. Rosenthal seems like he always has a dad joke in his back pocket and I just love that. He is enthusiastic and open and always willing to learn. Every episode is upbeat and happy and has a feeling of joy. I never knew it was possible to get the warm fuzzies from a food show. This one is a winner.
---
The Comedy Lineup: Season 1
Netflix Original
Netflix continues to be at the forefront of comedy, this time bringing us a diverse group of up and coming comedians. Remember Def Comedy Jam? It sort of feels like that. The episodes are short, showcasing each comedian's routine in a comedy club. They have 15 minutes to win over the audience. I like that it isn't slick or overly produced, it's just comedians doing what they do.
---
Complete List of New Titles Added This Week
Movies
What a Wonderful Family! (2017)
We Own the Night (2007)
Van Helsing (2004)
Tum Milo Toh Sahi (2010)
Troy (2004)
Traitor (2008)
Theeram (2017)
Theeram (2017)
The Princess Diaries (2001)
The Music of Silence (2017)
The Music of Silence (2017)
The Lost World: Jurassic Park (1997)
The Land (2016)
The Great Father (2017)
The Great Father (2017)
The Boondock Saints (1999)
Swordfish (2001)
Stealth (2005)
Stealth (2005)
Solo (2017)
Socha Na Tha (2005)
Secret
Scooby-Doo 2: Monsters Unleashed (2004)
Scooby-Doo
Sarvopari Palakkaran (2017)
Real Genius (1985)
Penelope (2006)
Paying Guests (2009)
Paulettante Veedu (2016)
Pareeth Pandaari (2017)
Pandorum (2009)
Paathi (2015)
Our Shining Days (2017)
Nights in Rodanthe (2008)
Namastey London (2007)
My Birthday Song (2018)
Mountain Top (2017)
Menace II Society (1993)
Melvin Goes to Dinner (2003)
Ma Chu Ka (2017)
Loving Annabelle (2006)
Ladronas de Almas (2015)
Kaviyude Osyath (2017)
Jurassic Park III (2001)
Jurassic Park (1993)
Journey to the Center of the Earth (2008)
Interview with the Vampire (1994)
I Am Kalam (2010)
Happy Gilmore (1996)
Get Smart (2008)
Finding Neverland (2004)
Duck Butter (2018)
Deceived (1991)
DC Super Hero Girls: Intergalactic Games (2017)
DC Super Hero Girls: Hero of the Year (2016)
Daffedar (2016)
Counterfeiting in Suburbia
Chocolat (2000)
Chicken Kokkachi (2017)
Chalte Chalte (2003)
Certain Women (2016)
Cappuccino (2017)
Bangkok Dangerous (2008)
Anthony Kaun Hai? (2006)
King of Peking (2017)
Dance Academy: The Comeback
All the Boys Love Mandy Lane (2006)
Blue Valentine (2010)
White Fang (2018)

Netflix Original

The Skin of the Wolf (2017)

Netflix Original

The Legacy of a Whitetail Deer Hunter (2017)

Netflix Original
Series
Somewhere Between (Season 1)
NCIS (Season 15)
Hormones (The Final Season)
Hawaii Five-O (Season 8)
Fate/EXTRA Last Encore (Season 1)

Netflix Original

Booba (Season 1)
The Sinner (Season 1)
Blue Bloods (Season 8)
The Comedy Lineup (Part 1)

Netflix Original

Madam Secretary (Season 4)
Somebody Feed Phil (Season 2)

Netflix Original

Comedians in Cars Getting Coffee (Season 5)

Netflix Original

First Team: Juventus (Part B)

Netflix Original

Free Rein (Season 2)
Documentaries
We the Marines (2017)
What We Started (2017)
The Redeemed and the Dominant: Fittest on Earth (2016)
NOVA: Why Trains Crash
NOVA: Ultimate Cruise Ship
NOVA: The Nuclear Option
NOVA: Secrets of the Sky Tombs
NOVA: Secrets of Noah's Ark
NOVA: School of the Future
NOVA: Rise of the Robots
NOVA: Oklahoma's Deadliest Tornadoes
NOVA: Mystery Beneath the Ice
NOVA: Memory Hackers
NOVA: Life's Rocky Start
NOVA: Inside Einstein's Mind
NOVA: Himalayan Megaquake
NOVA: Dawn of Humanity
NOVA: CyberWar Threat
NOVA: Creatures of Light
NOVA: Arctic Ghost Ship
NOVA: 15 Years of Terror
Hondros (2015)
Dream Big: Engineering Our World (2017)
Inside the World's Toughest Prisons (Season 2)

Netflix Original

100 Days Of Solitude (2018)
Standup
Bo Burnham: what. (2013)
Bill Burr: You People Are All the Same (2012)

Netflix Original

Sommore: Chandelier Status (2013)
Luciano Mellera: Infantiloide (2018)

Netflix Original