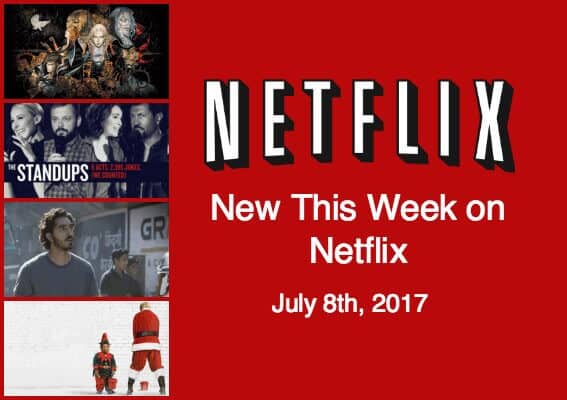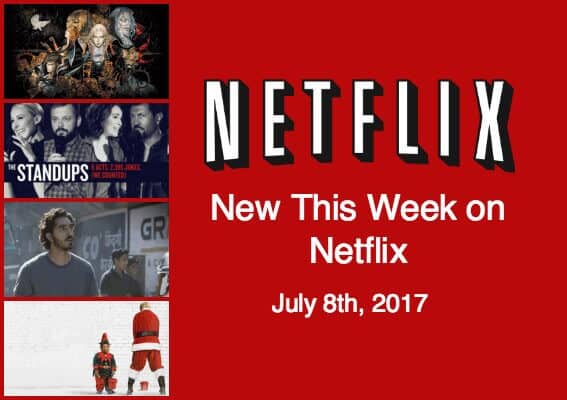 New week, new titles. Happy weekend, everyone! Have you recovered from the short work week? Have you ever noticed how much harder a short week is? It's torture. Luckily, I have your answer to erasing the bad memory of the week: Netflix. Take a look at a few of the great selections you have to choose from this weekend.
Bad Santa 2
Billy Bob Thornton is back as the worst Santa ever. Now the kid is grown, they're in Chicago, and they're pulling a job on a charity with Willie's mom (Kathy Bates). It's Christmas in July and this film is just as filthy and tasteless as the first one. You're going to love it.
---
The Standups Season 1
Netflix Original
Netflix has been very committed to comedy this year. A majority of the fantastic material that has been released so far has had the Netflix stamp. Now in another push forward they have released their own brand of the half-hour comedy hour with a series of new specials. Although it is billed as "up-and-coming comedians" taking the mic, there are some faces here you will probably recognize, my favorite being Fortune Feimster (Chelsea, The Mindy Project). It's an incredibly convenient way to inject some laughs into your weekend.
---
The Void
This throwback thriller will satisfy the 80s horror lover in you. A police officer discovers a blood-soaked man limping down a deserted road and rushes him to the hospital. As cloaked, cult-like figures surround the building, the patients and staff inside start to turn ravenously insane. Trying to protect the survivors, Carter leads them into the depths of the hospital where they discover a gateway to immense evil. It's a love letter to John Carpenter for sure and a blood-soaked good time.
---
iZombie
This hugely popular show follows Liv Moore (I see what you did there, CW) a med student turned zombie. Still wanting to seem human, but needing to snack on brains, she gets a job at a coroner's office. She finds those midday meals of gray matter actually let her see into a person's life and she uses this newfound insight to solve crimes. If you like police procedurals you should definitely check this one out.
---
Castlevania 
Netflix Original
Based on a video game series, this animated fantasy drama is not for the kiddies. Highly skeptical, I was completely drawn into the series. There are only four episodes and they are fairly short, so I really don't want to say too much about the plot. A big part of the series is exposition, which I expect is to get you ready for the second season that has already been given the greenlight. If you like staying up late night to watch Robot Chicken, this is right up your alley.
---
Lion (Released July 9th)
This biographical film is based on the non-fiction book A Long Way Home. It's the story of Saroo, who gets lost on a train which takes him thousands of miles across India, away from home and family. He must learn to survive alone, before ultimately being adopted by an Australian couple. Twenty-five years later, with only memories, determination, and Google Earth, he sets out to find his lost family and finally return to his first home. The critically acclaimed film was nominated for six Oscars, including Best Picture, Best Supporting Actor, Best Supporting Actress, and Best Adapted Screenplay. It also won two BAFTA Awards for Best Supporting Actor and Best Adapted Screenplay. Add this one to your queue. It's a wonderful watch.
---
Happy weekend and happy streaming! Do you have any other suggestions for a great watch this weekend? Let us know in the comments!