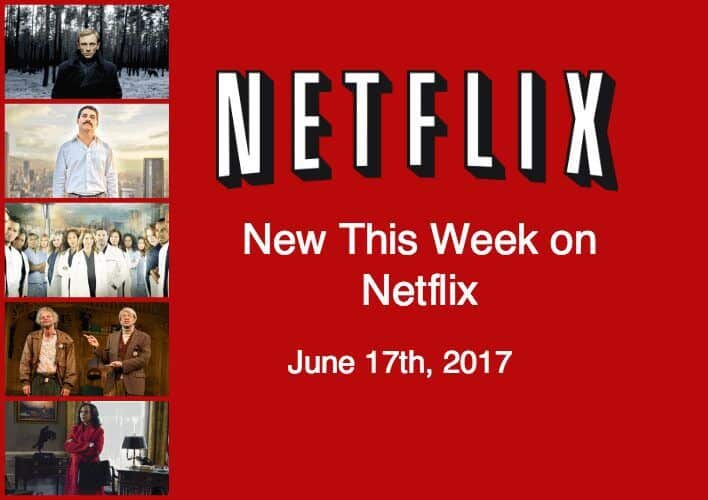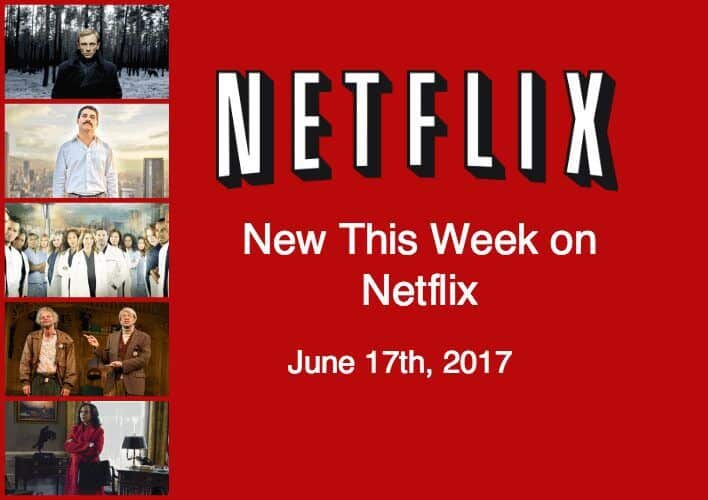 Article Continues Below...
Happy weekend! New week, new titles, and new things you need to add to your queue. It has been a scorcher of a week. All the more reason to stay indoors with your best friend. TV is ruling the best titles this week. Here's what you should be watching while you enjoy that air conditioning:
Grey's Anatomy Season 13
You've been asking for it and it's finally here. This medical drama follows the story of surgical residents, fellows, and attendings as they experience the difficulties of the competitive careers they have chosen. It's quite an addictive series and where to turn when you're in the need of some super soapy escapism.
---
Oh, Hello On Broadway 
Netflix Original
Nick Kroll and John Mulaney have become genuine Broadway stars. With characters they developed on sketch television, the show is packed full of comedy moments. The chemistry between the two actors is clear— the timing of Kroll and Mulaney is magnificent. It's one of the smartest and most entertaining comedies currently streaming on Netflix. (I loved it. Can you tell?)
---
Agents of S.H.I.E.L.D.: Season 4
Recently renewed for a fifth season, it's time to catch up with this show. Season 4 of this Marvel spy drama has been the most critically acclaimed, being heralded as the best of all the seasons so far. This season makes a departure from the previous seasons having 3 distinct and different story arcs and there's also lots of time with Ghost Rider. Give it a watch so you can finally know what everyone has been talking about.
---
Scandal Season 6
Another frequently asked for drama has finally hit Netflix. This season continues the story of Olivia Pope's crisis management firm, Olivia Pope & Associates, and its employees, as well as staff at the White House in Washington, D.C. This show is an addiction. Join the rest of the gladiators.
---
El Chapo: Season 1 
Netflix Original
This drama series chronicles the true story of the rise, capture and escape of notorious Mexican drug lord Joaquín "El Chapo" Guzmán. Originally broadcast on Spanish-language broadcaster Univision, the series mixes real news footage of Guzman's arrests and escapes along with a dramatization of events. My test for a good show is this: Do I forget everything around me, tune out, and forget all the things I was worrying about or scheduling? If the answer is yes, then it's a keeper. And my answer for this show is a resounding "yes." Each episode almost feels like its own little movie. It has a smooth, not overly complicated storyline that really sucks you in. I also learned my favorite tequila, Patrón, means boss. The learning never stops.
---
The Ranch: Part 3 
Netflix Original
Emmy nominated Don Reo and Jim Patterson created this heartfelt series that stars Ashton Kutcher as Colt Bennett, a semi-pro football player who returns to Colorado to help his brother and father run the family ranch. The reviews have gotten better with each part, with the season getting much praise so far. While this sitcom is billed as a comedy, with its laugh track and crude jokes, it's really more of a family drama. Sure there are laughs, but they tackle some serious issues. Bonus: Oscar-nominated Debra Winger. She's the tops.
---
Archangel
Adapted from the novel by Robert Harris, this mini-series from the BBC tells the story of a British college professor who investigates certain mysteries surrounding the life and death of Joseph Stalin. Starring Daniel Craig, the plot twists and turns made this an intriguing watch with the scenery and locations adding to the mystique. With first rate acting, it's a well done espionage thriller very worthy of a watch.
---
Happy Streaming!