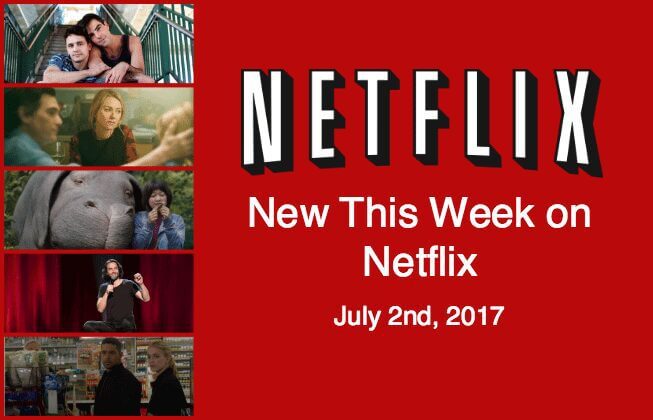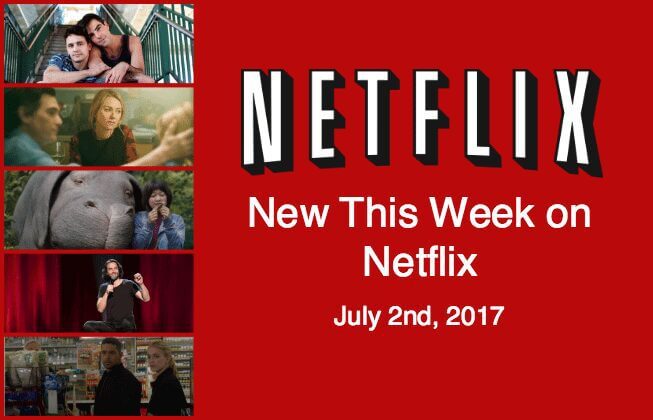 New week, new titles, new month. Happy long weekend, everyone! There's so much to love about Independance Day, but I know I'm thankful for the extra binge time. Remember: safety first. The best way to avoid a fireworks injury is to watch something on Netflix instead. Let's look at some great choices you have this holiday:
I Am Michael
This James Franco film is based on the fascinating, true-life story of Michael Glatze, a gay activist who becomes an anti-gay Christian pastor. Franco delivers an all-in performance, as usual, and manages to make you sympathetic to the range of emotions and life decisions that resulted in this choice to 'convert' to homosexuality. He seems to transform through the movie as his character changes. It's a movie to will leave you thinking.
Article Continues Below...
---
Okja
Netflix Original
I have prattled on a bit about how I see a future for Netflix movies, but they just haven't quite turned the corner yet on being really great. They have finally done it. This movie is a huge step forward for them in terms of blockbuster potential. Their original films have had bits of everything needed to make it major league—A-list stars, great storyline, action, adventure. This one delivers them all. About a girl and her super pig, it goes from fairy tale idyllic to action thriller in the blink of an eye. Having Bong Joon-ho (Snowpiercer) guarantees the unexpected in different places at the very least. The shifting of moods allows it to be so many things: A fantasy, a cautionary tale, a coming of age story. Definitely add this one to your holiday queue.
---
NCIS
If you're looking for something that's guaranteed to be good binge watching, look no further. This procedural navy-cop drama has consistently remained a top 5 series and was also named America's favorite television show. About an investigative team led by Leroy Jethro Gibbs (Mark Harmon), they tackle cases from the amusing to the bizarre. This is a great show to get caught up in and even take a holiday nap to.
---
Chris D'Elia: Man on Fire Netflix Original 
Netflix Original
Chris D'Elia is underappreciated, at least in the world of stand-up. Admired by comics that have worked with him, ignored by those who haven't, he has had success as the 'I don't care about anything' actor but found less than on the comedy stage. In his new Netflix special he becomes quite personal and finds his footing discussing everything from his failed marriage to people who won't stop talking about working out. He say's about himself "I don't want to be better, I want to be me." He's doing just that.
---
Best In Show
Let's just get this out of the way: Gerry and Cookie Fleck are the greatest couple ever. Director Christopher Guest, in another stroke of dry satire genius, brings us this film about people from all walks of like who diverge on on the Mayflower Kennel Club Dog Show to compete for the blue ribbon. You couldn't ask for more in the way of a spectacular cast: Catherine O'Hara, Eugene Levy, Parker Posey, really too many to name. This movie is a must when looking for a fun weekend watch.
---
Gypsy: Season 1
Netflix Original
This psychological thriller stars Naomi Watts as a therapist in New York who begins to develop intimate and illicit relationships with her patients. As time wears on, these relationships begin to affect not only her professional but her personal life. Yet another in the stable of Netflix original series, I'm very curious to hear what you have to think about this one. Let me know in the comments.
---
The Truth Is In The Stars
William Shatner returns to the stars in this documentary that examines impact of Star Trek on science, popular culture, human innovation, discovery and creativity. In it he interviews celebrities, scientists and "thought-leaders," including astronauts, science broadcaster David Suzuki, actors, astrophysicist Neil deGrasse Tyson and theoretical physicist Michio Kaku. Featuring incredible locations, including NASA, this is a fun look at science and the people who influence it.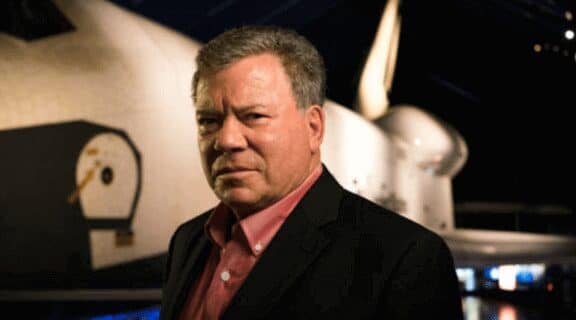 ---
Happy holiday and happy streaming!