There are a ton of great titles to keep you entertained this weekend on Netflix!
Happy Spring Break and happy Easter! While last weekend was a little quiet as far as titles go, Netflix more than made up for it this week. After all the eggs have been collected and the ham has been eaten, there are plenty of things for you to kick back with and watch this weekend. Get your holiday started and start relaxing.
---
The Titan
Netflix Original
I will admit that this film is a bit of a slow burn, but it kept me watching. Sam Worthington stars as a former Air Force pilot who volunteers to alter his DNA so that he can leave Earth and live on Saturn's moon, Titan. You'll recognize a few cast members as Netflix regulars. Taylor Shilling plays the suspicious wife well. It's quiet sci-fi for a sleepy afternoon.
Article Continues Below...
---
Trump: An American Dream
Netflix Original
I have noticed something about Britain. They love watching stories about the Trump empire and all that it encompasses. All of the main channels in Britain have had programs about Trump. It's fascinating stuff. Who can blame them? This four-part series follows Donald Trump across five decades as a businessman, developer, and media star. It is certainly an interesting watch.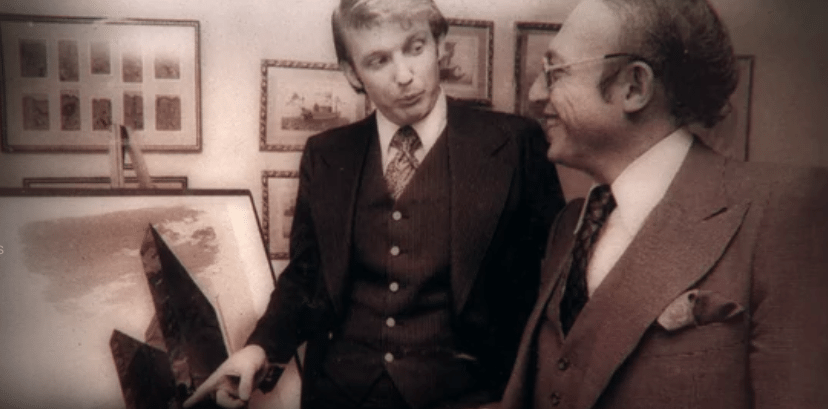 ---
Little Women
What can I say about this wonderful movie? If you haven't seen it you should watch it immediately. Based on the 1868 Louisa May Alcott novel of the same name (which you should read, by the way), it's the story of a family in Concord, Massachusetts during and after the American Civil War. The cast is remarkable, the direction perfect. Did I mention you should watch this movie?
---
Better Call Saul Season 3
I told you there was a lot of great watching ahead of you this weekend. This is the best show you may not be tuned into. Fans of Breaking Bad already know the name. (Say my name. Sorry. I couldn't help myself.) The show follows Jimmy McGill (Bob Odenkirk) as he slowly declines and evolves into Saul Goodman. Full of Breaking Bad easter eggs (very appropriate for the weekend) it's a must watch for any fan, but it's an exceptional show all on its own. The characters and stories are meticulously threaded. It's going to be your next great binge.
Just for fun, here's a video with some of the BrBa references in the show. Seriously. You should be watching this.
---
A Series of Unfortunate Events Season 2
Netflix Original
The Baudelaire orphans are back and the series is as outlandish as ever. Perhaps even better than the first season. The pacing is much improved and we have the introduction of several new perfectly cast characters added to the mix. This is a series just as fun for the grownups as it is for the kids, with the dry, wicked humor and the way it winks at the audience. This is an excellent choice for watching with the whole family.
---
Trailer Park Boys Season 12
Netflix Original
I know the return of this series will make some of you very happy. The Trailer Park Boys have a rabid following I don't quite get, but there is something to be said for loyalty. This season Julian gets a real job, Ricky gets a new girl, and Bubbles has a new business. Nothing could go wrong….could it?
---
Happy Anniversary
Netflix Original
Netflix has been on shaky ground as far as their movie releases go, but there is one category they do exceptionally well: Indies. This different sort of rom-com stars Ben Schwartz and Noël Wells who take a look at their relationship on their third anniversary. The pair have great chemistry in this movie and Schwartz particularly stands out in this role. This is your lazy afternoon watch. You'll like it.
---
What will you be watching this weekend? Let us know in the comments!