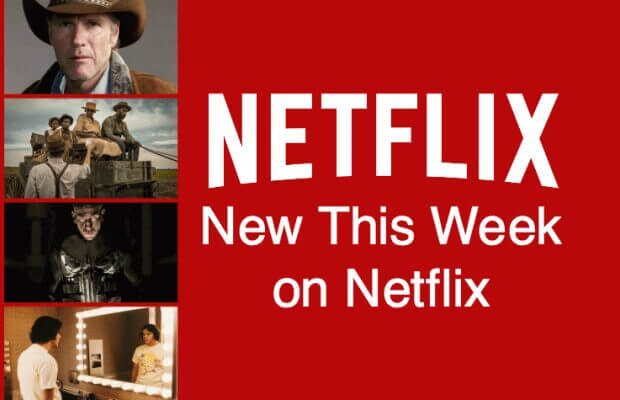 Have you had a hard week? Netflix has oh so many marvelous things available to help you binge your cares away. Get ready to have a great weekend.
New week, new titles! And this is this kind of weekend you wait for. It's the holidays, things are getting cozy, and a whole lot of great new content just hit your favorite streaming service. From documentaries to a new Marvel series, there is so much to be thankful for this weekend. It's like everything in the universe lined up just for you and your binging experience. Mood: sparkly binging perfection. Trust me, if I could pipe the smell of gingerbread into your home just to put the ribbon on the whole experience I would.
DeRay Davis: How to Act Black 
Netflix Original
Considered a comedian to watch for the last several years, you may know DeRay Davis as a friend of Kevin Hart. They frequently tour together. Here in his first Netflix special, he brings a fresh voice and some much needed funny to your weekend.
Article Continues Below...
---
Longmire: Season 6 
Netflix Original
This is it. This is the final season you have been waiting for and the end of a very long journey. Cliffhangers will be resolved, questions will be answered, and chapters will be closed. Executive producers promise this will be the conclusion that rewards viewers longstanding loyalty.
---
Mudbound 
Netflix Original
This is a film to put at the top of your list. This riveting drama follows two men as they return home to Mississippi from World War II and find themselves struggling with post-war life and the racism that surrounds them. Filled with top-notch actors including Carey Mulligan, Garrett Hedlund, and Jason Mitchell, there's already award buzz surrounding this one. Directed by Dee Rees, this may be Netflix's finest work yet.
---
Hickok
Luke Hemsworth plays Wild Bill Hickok in this Western narrative. Loosely based on real events, it focuses on a chapter in Hickok's life when he served as the marshal of Abilene, Kansas, in the 1870s. Featuring Kris Kristofferson, Trace Adkins, and Bruce Dern it's a gritty tale of gunslingers and a showdown. Everything you want in a Western.
---
Jim & Andy: The Great Beyond – Featuring a Very Special, Contractually Obligated Mention of Tony Clifton 
Netflix Original
Using 100 hours of footage from the set of Man on the Moon, filmmaker Chris Smith documents Jim Carrey's transformation into legendary performance artist and comedian Andy Kaufman. Carrey was in character as Kaufman for the entire four-month shoot both on screen and off. That's some serious commitment. It took eight months of editing the 100 hours of footage for the movie and then Smith took two days interviewing Carrey about the experience. This film really is one of a kind.
---
Marvel's The Punisher: Season 1
Netflix Original
The long wait is finally over. Introduced in the Daredevil series, Frank Castle (Jon Bernthal) is a man who turns to using lethal violence as a vigilante called The Punisher after his family is murdered. He discovers a New York conspiracy while on the hunt for the people who murdered his family – and it's much bigger than he ever could have imagined. This addition to the Marvel/Netflix story is the best one yet.
What are you looking forward to watching this weekend? Let us know in the comments.