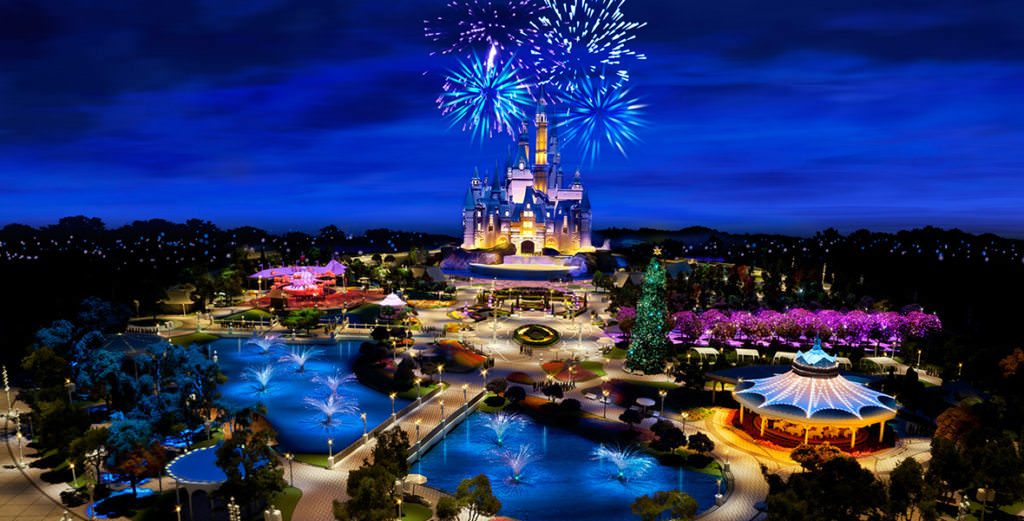 For Netflix users in the UK, this news is massive. The entire Disney catalog, which at the time of writing contains includes over 75 titles, are all set to expire on Netflix on May 2nd 2016. This news comes as Netflix is set to brace for further shrinking of its library as contracts become to expensive or snapped up by an increasingly competitive streaming landscape.
The reason why we say 'could be' leaving rather than confirmed to be leaving is that while some of the catalog on Netflix themselves are listed to be removed others aren't. Some have expiry dates on Netflix.com but are listed on another fan-site dedicated to cataloging the Netflix UK library. We spoke to a Netflix help desk representative regarding the removal of ALL the Disney content and she said "I see no information about Disney leaving. In fact, we're always working on getting more Disney since it's such a popular request" adding, "if any movies are expiring, we will give notice on the title itself when you select to play it"
Below is the complete list of titles listed to expire by NewonNetflix.info, the list is 75 strong at the current point in time with only some showing they're scheduled to be departing from Netflix.
102 Dalmations (2000)
A Christmas Carol (2009)
A Country Coyote Goes Hollywood (1965)
A Goofy Movie (1995)
Aladdin And The King of Thieves (1996)
The Aristocats (1970)
Atlantis: Milo's Return (2003)
Atlantis: The Lost Empire (2001)
Bedknobs and Broomsticks (1971)
Bedtime Stories (2008)
Beverly Hills Chihuahua (2008)
The Big Green (1995)
Brave (2012)
Brother Bear (2003)
Brother Bear 2 (2006)
Chicken Little (2005)
The Chronicles of Narnia: Prince Caspian (2008)
Condor Man (1981)
Enchanted (2007)
Flubber (1997)
Frozen (2013)
G-Force (2009)
George of the Jungle (1997)
Hannah Montana / Miley Cyrus: Best of Both Worlds Concert (2007)
Heavyweights (1995)
Herbie: Fully Loaded (2005)
Hocus Pocus (1993)
Home of the Range (2004)
Honey, I Shrunk the Kids (1989)
In Search of the Castaways (1962)
John Carter (2012)
The Jungle Book 2 (2003)
The Lizzie McGuire Movie (2003)
The Love Bug (1968)
Man of the House (1995)
Max Keeble's Big Move (2001)
Mickey's Once Upon A Christmas (1999)
Midnight Madness (1980)
The Might Ducks (1992)
Monsters University (2013)
Morning Light (2008)
The Muppet Christmas Carol (1992)
The Muppets (2011)
National Treasure (2004)
National Treasure: Book of Secrets (2007)
Old Dogs (2009)
Oliver and Company (1988)
The Parent Trap (1961)
Pete's Dragon (1977)
Pinocchio (1940)
The Pirate Fairy (2014)
Pirates of the Caribbean: Dead Man's Chest (2006)
Pirates of the Caribbean: The Curse of the Black Pearl (2003)
Planes (2013)
The Prince and the Pauper (1962)
Ratatouille (2007)
Recess: School's Out (2001)
The Rescuers (1977)
Return to Never Land (2002)
Return to Oz (1985)
Shipwrecked (1990)
Snow Buddies (2008)
Snow Dogs (2002)
Summer Magic (1963)
Superdad (1973)
Tex (1982)
Tinker Bell (2008)
Toy Story (1995)
Toy Story 2 (1999)
Toy Story 3 (2010)
Trail of the Panda (2009)
Treasure Planet (2002)
Underdog (2007)
Up (2009)
Whispers: An Elephant's Tale (2000)
There's still a few Disney movies on Netflix which aren't featured on this list above and given the sheer amount of them listed for removal and official line from Netflix we suspect that this may just be the time of the year that the contract comes up for renewal therefore some of these will stay on Netflix.
Source : https://uk.newonnetflix.info/lastchance