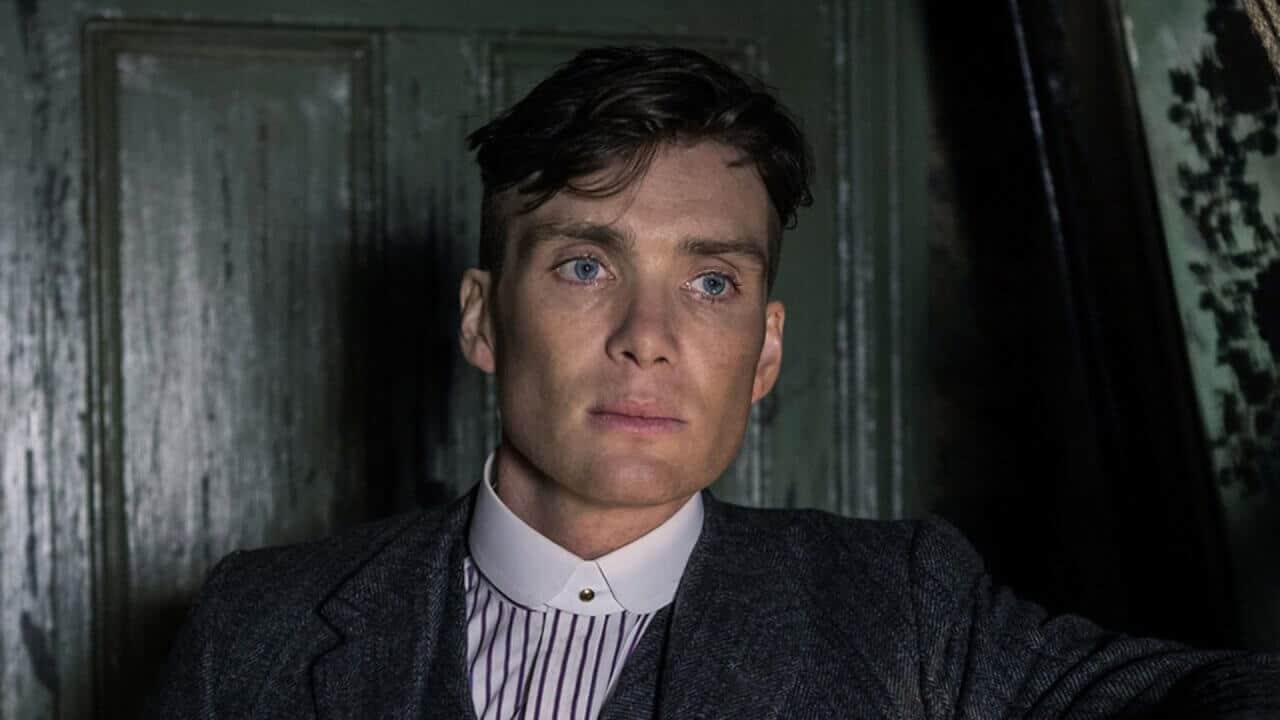 Hohohoho Christmas is only 4 days away everyone! We have a mighty stocking filler this week in the UK with the addition of 82 new titles! With all the titles added over the December, you'll have plenty to binge during the holidays.
Peaky Blinders (Season 4)
Over the past few years, the BBC has been very hit and miss with its output of TV shows. But one show that has definitely been earning that TV license money is the immensely popular period-drama Peaky Blinders.
Set in the city of Birmingham a year after the great war ended, Thomas Shelby leads the gang known as the Peaky Blinders. Setting his ambitions higher than just ruling the local streets, Tommy wants to go up in the criminal underworld. After a shipment of guns goes missing, Inspector Chester Campbell is sent to investigate the notorious gang.
---
Bird Box (2018)

Netflix Original
Netflix has had a huge output of titles in the past year and notably, more prestigious actors are appearing in their titles. In Bird Box Acadamy Award-winning actress Sandra Bullock takes the lead role in the adaptation of the novel of the same name.
Article Continues Below...
In the modern day, a wave of hysteria and suicide sweeps through the country by an unknown force. At the start of the 'Problem', Malorie Shannon was close to giving birth. Years later Malorie and her 2 children get separated from the group of survivors they were living with.
To reach sanctuary Malorie and her children must venture through a forest and travel by boat but they must travel by blindfold. In the new world thanks to the other world entities hunting the human race they target humans by showing them their greatest fears causing the individual to become violent and to eventually kill themselves.
---
Ellen DeGeneres: Relatable
Netflix Original
Considering how long Ellen has been the host of her own talk show, there are some out there that may have forgotten how popular a Comedian she was prior to her talk show. The latest stand-up special is Ellen's first in 15 years.
39 Brand New Movies Added to Netflix UK:
23:59 (2011)
A Turtle's Tale: Sammy's Adventures (2010)
Andhadhun (2018)
Ascharyachakit! (2018)
Attack the Block (2011)
Bad Seeds (2018)

Netflix Original

Bait (2012)
Bird Box (2018)

Netflix Original

Carol (2015)
Centurion (2010)
Clown (2014)
Diary of the Dead (2007)
F.R.E.D.I. (2018)
Imperfect (2012)
In the Fade (2017)
Kita Kita (2017)
Lang Tong (2015)
Legally Blonde (2001)
Lilli (2018)
Miss J Contemplates Her Choice (2014)
Mona Lisa Smile (2003)
Mystic River (2003)
Northern Soul (2014)
Nostalgia (2018)
Orphan (2009)
Our Kind of Traitor (2016)
Prince of Peoria: A Christmas Moose Miracle (2018)

Netflix Original

Sherlock Holmes (2009)
Source Code (2011)
Special Forces (2011)
Spread (2009)
The Institute (2014)
The Losers (2010)
The Tourist (2010)
Tomb Raider (2018)
Unknown (2011)
Vanjagar Ulagam (2018)
Vicky Cristina Barcelona (2008)
We Are Your Friends (2015)
30 New TV Shows Added to Netflix UK:
3Below: Tales of Arcadia (Part 1)

Netflix Original

Aggretsuko: We Wish You a Metal Christmas (2018)

Netflix Original

Anjuun: Urban Myths (Season 1)
Ashes of Love (Season 1)
Attention, Love! (Season 1)
Baki (Season 1)

Netflix Original

Cloudy With a Chance of Meatballs (Season 1)
Diablero (Season 1)

Netflix Original

Fate/stay night: Unlimited Blood Works (Season 2)
Flowers (Season 1)
Horrid Henry (Season 5)
Idiotest (Season 1)
Jojo's World (Season 1)
Last Hope (Part 2)

Netflix Original

Love @ Seventeen (Season 1)
Lion Pride (Season 1)
Love by Design (Season 1)
Love, Timeless (Season 1)
Marry Me, or Not? (Season 1)
Peaky Blinders (Season 4)
Perfume (Season 1)

Netflix Original

Schitt's Creek (Season 4)
Shitsel (Season 2)
Single Ladies Senior (Season 1)
Sirius the Jaeger (Season 1)

Netflix Original

Terrace House: Opening New Doors (Season 5)

Netflix Original

The King of Romance (Season 1)
The Last Hangover (2018) Netflix Original
To the Dearest Intruder (Season 1)
Wolf (Season 1)

Netflix Original
5 New Documentaries and Docuseries Added to Netflix UK:
American Circumcision (2017)
Sad Hill Unearthed (2017)
Struggle: The Life and Lost Art of Szukalski (2018)

Netflix Original

7 Days Out (Season 1)

Netflix Original

Tales by Light (Season 3)

Netflix Original
1 New Stand Up Comedy Special Added to Netflix UK: 
Ellen DeGeneres: Relatable (2018)

Netflix Original
1 New Music Special Added to Netflix UK:
Springsteen on Broadway (2018) Netflix Original
6 New Reality Shows Added to Netflix UK:
Emogenius (Season 1)
Hey Qween! (Season 1)
Look at Huh! (Season 1)
Minute to Win It (Season 1)
The Casketeers (Season 1) Netflix Original
Winsanity (Season 1)