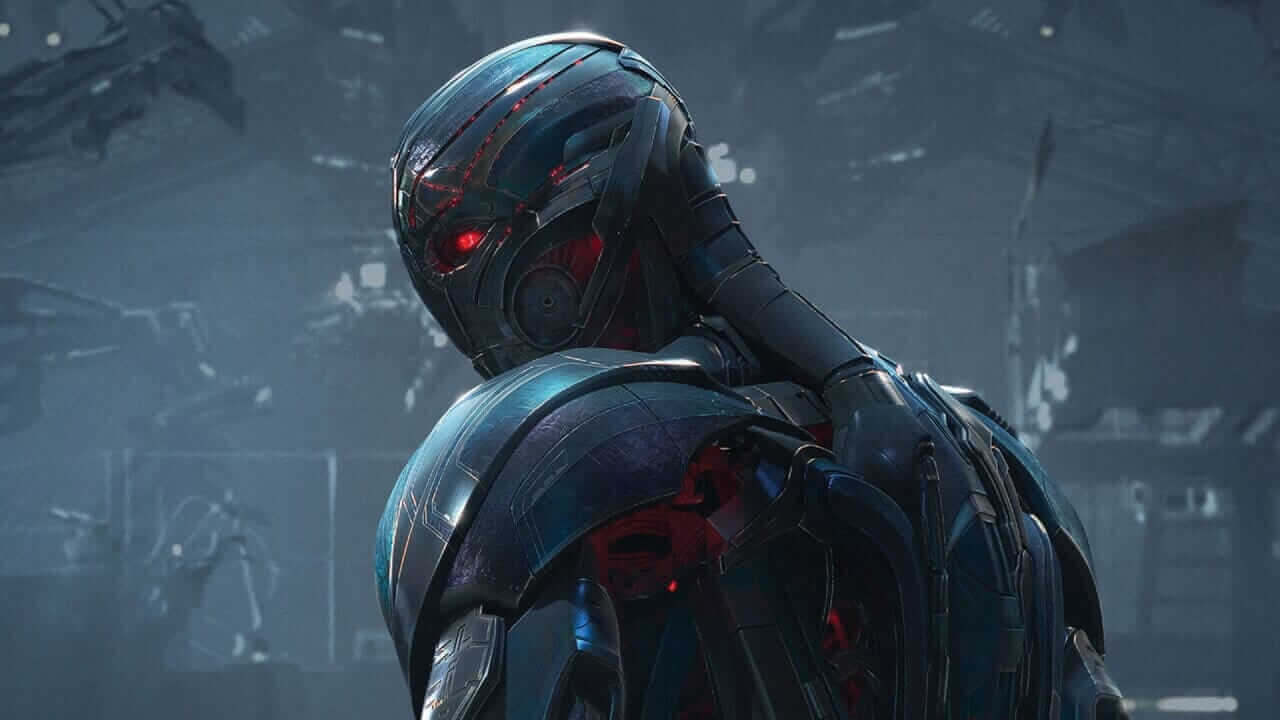 Did everyone have a great Christmas? Only another 362 days until the next one! Just imagine the amount of content will be available on Netflix a year from now. For now, though let's focus on this past week on Netflix UK. With an additional 56 brand new titles this week, what will you be watching in the countdown to the new year?
Age of Ultron (2015)
We know what you're thinking where is Infinity War? Sadly that is only available to Netflix US, this is because Now TV and Sky have the streaming rights to the latest Marvel films. That being said it's great to see an Avengers title make its way to Netflix UK! 3 years on and Age of Ultron is still a favorite to many.
After an A.I goes rogue and manifests itself a conscious and a violent personality the world is once again under threat. Assembling once again the Avengers must take on the evil schemes of Ultron.
---
T2: Trainspotting (2017)
It only took 21 years for Danny Boyle's sequel to the Scottish smash hit Trainspotting. Reuniting the cast for another hit at the Skag, T2 was a smash hit and a worthy sequel to its predecessor.
It's been years since Mark Renton stole the drug deal money from Sick Boy and Bigby and after spending years in Amsterdam, Renton returns to Edinburgh. Not everyone is happy to see Mark after the scars that have been left behind from years of anguish.
---
Black Mirror: Bandersnatch
Netflix Original
Could be any more excited for the latest release of Charlie Booker's Black Mirror? Instead of a series, the latest release is a film instead. Like anything, Black Mirror related the film comes with a twist… this time YOU take control of the story.
In 1984, a young programmer begins to question reality as he adopts a dark fantasy novel into a video game. A mind-bending tale with multiple endings.
https://www.youtube.com/watch?v=XM0xWpBYlNM
Here are all the latest additions on Netflix UK this week
19 New Movies Added to Netflix UK This Week:
A Twelve Year Night (2018)

Netflix Original

Avengers Age of Ultron (2015)
Black Mirror (2018)

Netflix Original

Christine (2016)
Dealt (2017)
Escape Plan 2: Hades (2018)
Life Ki Toh Lag Gayi (2012)
Mary Shelley (2017)
Overboard (2018)
Rehmataan (2012)
Sing (2016)
Swimming With Men (2018)
T2: Trainspotting (2017)
The Big Short (2015)
The Birth Reborn 3 (2013)
The Domestics (2018)
The Miracle Season (2018)
The Other Woman (2014)
When Angels Sleep (2018)

Netflix Original
33 New TV Shows Added to Netflix UK This Week:
Alexa & Katie (Season 2)

Netflix Original

Alexa & Katie: New Year's Eve Countdown (2018)

Netflix Original

All Hail King Julien: New Year's Eve Countdown (2018)

Netflix Original

Beat Bugs: New Year's Eve Countdown (2018)

Netflix Original

Death Note (Season 1)
Demon's Path (Season 1)
Fuller House: New Year's Eve Countdown (2018)

Netflix Original

Hi Score Girl (Season 1)

Netflix Original

Larva Island: New Year's Eve Countdown (2018)

Netflix Original

Motown Magic: New Year's Eve Countdown (2018)

Netflix Original

New Year's Eve Countdown Collection (2018)

Netflix Original

Ninja Hattori (Season 1)
Ninja Hattori Returns (Season 2)
Pinky Malinky: New Year's Eve Countdown (2018)

Netflix Original

Prince of Peoria: New Year's Eve Countdown (2018)

Netflix Original

Selection Day (Season 1)

Netflix Original

Shaun the Sheep (Season 3)
She was pretty (Season 1)
Shopaholic Louis (Season 1)
Six Flying Dragons (Season 1)
Skylanders Academy (2018)

Netflix Original

Spirit Riding Free: New Year's Eve Countdown (2018)

Netflix Original

Super Monsters: New Year's Eve Countdown (2018)

Netflix Original

Tales of Arcadia: New Year's Eve Countdown (2018) Netflix Original
The Boss Baby: New Year's Eve Countdown (2018) Netflix Original
The Greatest Love (Season 1)
The Moon Embracing the Sun (Season 1)
True and the Rainbow Kingdom: New Year's Eve Countdown (2018) Netflix Original
Vampire Knight (Season 2)
W – Two Worlds Apart (Season 1)
Way Back Into Love (Season 1)
Weightlifting Fairy Kim Bok (Season 1)
You (Season 1) Netflix Original
2 New Docuseries and Documentaries Added to Netflix UK This Week:
The Last Animals (2017)
Murder Mountain (Season 1)

Netflix Original
1 New Stand Up Special Added to Netflix UK This Week:
Stand Up and Away! With Brian Regan (Season 1)

Netflix Original
1 New Reality Show Added to Netflix UK This Week: