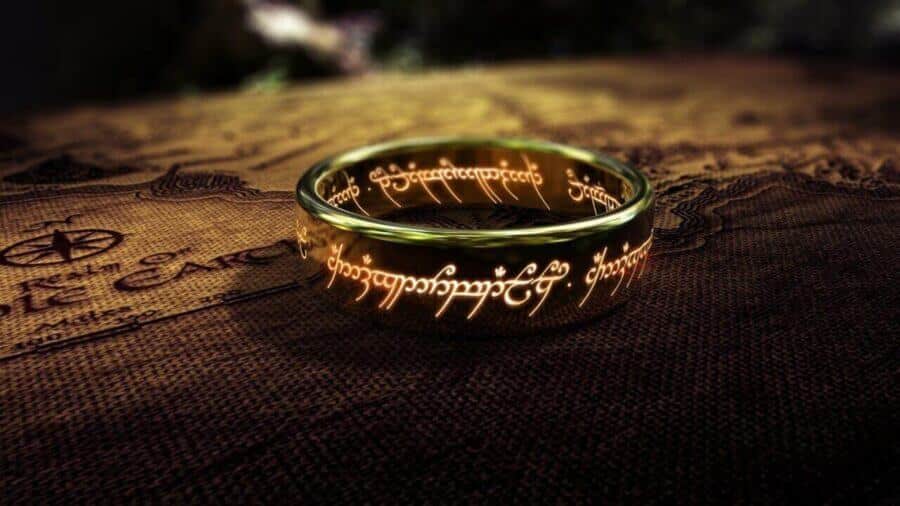 The UK has been treated to a feast this Halloween week. With winter fast approaching Netflix knows you'll be getting those pj's on and cuddling up in front of the TV for long binge sessions. Speaking of binging, there have been a total 104 titles added to Netflix this past week! So now you can binge to your heart's content.
Based upon the novels of the same name The Lord of the Rings is a modern cinema masterpiece. The trilogy dominated at the box office. Between the three films, they took in almost $3 Billion worldwide at the box office. In total, the films won a total of 18 Academy awards with The Return of the King earning 11 on its own. The Lord of The Rings is arguably one of the best trilogies in cinema history and it's also a personal favorite. The story takes place in the fictional land of Middle Earth and follows the adventure of Frodo the Hobbit. Frodo and the eight other members of the fellowship must journey across Middle-Earth to the barren wastes of Mordor where Frodo can destroy the ring in the fires of Mount Doom.
The end has come for the very first Netflix Original House of Cards. After six seasons the incredible political drama aired its final season this past week. After the removal of Kevin Spacey from the cast, the show's future was shrouded in doubt and came close to cancelation. With the help of lead actress Robin Wright, Netflix commissioned the final season to be completed. House of Cards takes place in Washington D.C. and is centered around Frank and Claire Underwood. Frank is an ambitious politician and a member of the cabinet, but after being snubbed for secretary of state he'll stop at nothing to get his revenge and become the President of the United States of America. After his death, his ruthless wife Claire takes the helm.
Orson Welles is considered to be one of the greatest directors of not just his era but of all time. Over 30 years after he passed away his last ever film is finally being released.  The production of The Other Side of Wind started back in 1970. It has taken almost 50 years for this film to make its full feature debut, but now with the help of Netflix, we can now all finally view the story. The film could be considered as a self-reflection of how Welles may have felt about his career at the time as the arc of the story centers around an old director who has struggled to adjust to the changing tide of Hollywood. Having been exiled to Europe for a number of years, he makes his return to Hollywood in the attempt to rejuvenate his career once more.
Here are all the new titles added this week:
73 New Movies
A Walk Among the Tombstones (2014)
A Wednesday (2008)
Aagey Se Right (2009)
Aamir (2008)
ABCD 2 (2015)
ABCD: Any Body Can Dance (2013)
An Inspector Calls (2015)
Arjun: The Warrior Prince (2011)
Asees (2018)
Barfi! (2012)
Batman vs Superman: Dawn of Justice (2016)
Chaar Sahibzaade (2014)
Chance Pe Dance (2009)
Children of Men (2006)
Chup Chup Ke (2006)
Crusoe (1988)
Daybreakers (2009)
Deadly Expose (2017)
Dhan Dhana Dhan Goal (2007)
Dhoondte Reh Jaoge (2009)
Do Dooni Char (2010)
Edge of Fear (2018)
ExPatriot (2017)
Forever My Girl (2017)
Forsake (2017)
Gaddar: the Traitor (2015)
Ghanchakkar (2013)
Grandmaster (2012)
Gun City (La sombra de la ley) (2018)

Netflix Original

Hang 'Em High (1968)
Hattrick (2007)
Heneral Luna (2015)
Heroine (2012)
Himmatwala (2013)
Husbands in Goa (2012)
In a Valley of Violence (2016)
Jatts in Golmaal (2013)
Kai Po Che! (2013)
Kalakalappu (2012)
Katti Batti (2015)
Life in a … Metro (2007)
Malone (1987)
Mumbai Meri Jaan (2008)
Mundeyan Ton Bachke Rahin (2014)
My Brother … Nikhil (2005)
No One Killed Jessica (2011)
Our House (2018)
Oye Lucky! Lucky Oye! (2008)
Paan Singh Tomar (2010)
Pawn Sacrifice (2014)
Raja Natwarlal (2014)
ReMastered: Tricky Dick & The Man in Black (2018)

Netflix Original

RoboCop (1987)
Satyagraha (2013)
Selma (2014)
Settai (2013)
Shorgul (2016)
Siddhant (2014)
Sigaram Thodu (2014)
Sleepwalker (2017)
The Holiday Calendar (2018) Netflix Original
The Hooligan Factory (2014)
The Jungle School (Sokola Rimba) (2013)
The Lord of the Rings: The Fellowship of the Ring (2001)
The Lord of the Rings: The Return of the King (2003)
The Lord of the Rings: The Two Towers (2002)
The Other Side of the Wind (2018) Netflix Original
They'll Love Me When I'm Dead (2018) Netflix Original
Thunderbolt and Lightfoot (1974)
Vaya (2016)
Welcome to Sajjanpur (2008)
Yeh Hai Bakrapur (2014)
Zokkomon (2011)
22 New TV Series
Bad Move (Season 1)
Brainchild (Season 1)

Netflix Original

Corazón Valiente (Fearless Heart) (Season 1)
Dead Set (Season 1)
Don't Watch This (Season 1)
Eyewitness (Season 1)
Fate/EXTRA Last Encore (Season 2)

Netflix Original

Follow This (Part 3)

Netflix Original

Girl from Nowhere (Season 1)

Netflix Original

House of Cards (Season 6)

Netflix Original

I Hear Your Voice (Season 1)
Jeopardy! (1 Collection)
Line of Duty (Season 4)
Patriot Act with Hasan Minhaj (Volume 1)

Netflix Original

Queens vs. Kings (Season 1)
Rio 2 (2014)
Sylvanian Families (Season 1)
Sylvanian Families: A Town of Dreams (2017)
Sylvanian Families: The Treasure of Sylvania Village (2017)
The Degenerates (Season 1)

Netflix Original

The Sound of Your Heart: Reboot (Season 1)
Trolls: The Beat Goes On! (Season 4)

Netflix Original
4 New Documentaries/Docuseries
Stink! (2015)
The 34th (2017)
The Tigers of Scotland (2017)
The Untold Tales of Armistead Maupin (2017)
4 Stand-up Specials
Edmilson Filho: Notas, Comedy about Relationships (2017)
Katt Williams: The Pimp Chronicles: Pt. 1 (2006)
Marc Maron: Thinky Pain (2013)
Sommore: The Reign Continues (2015)