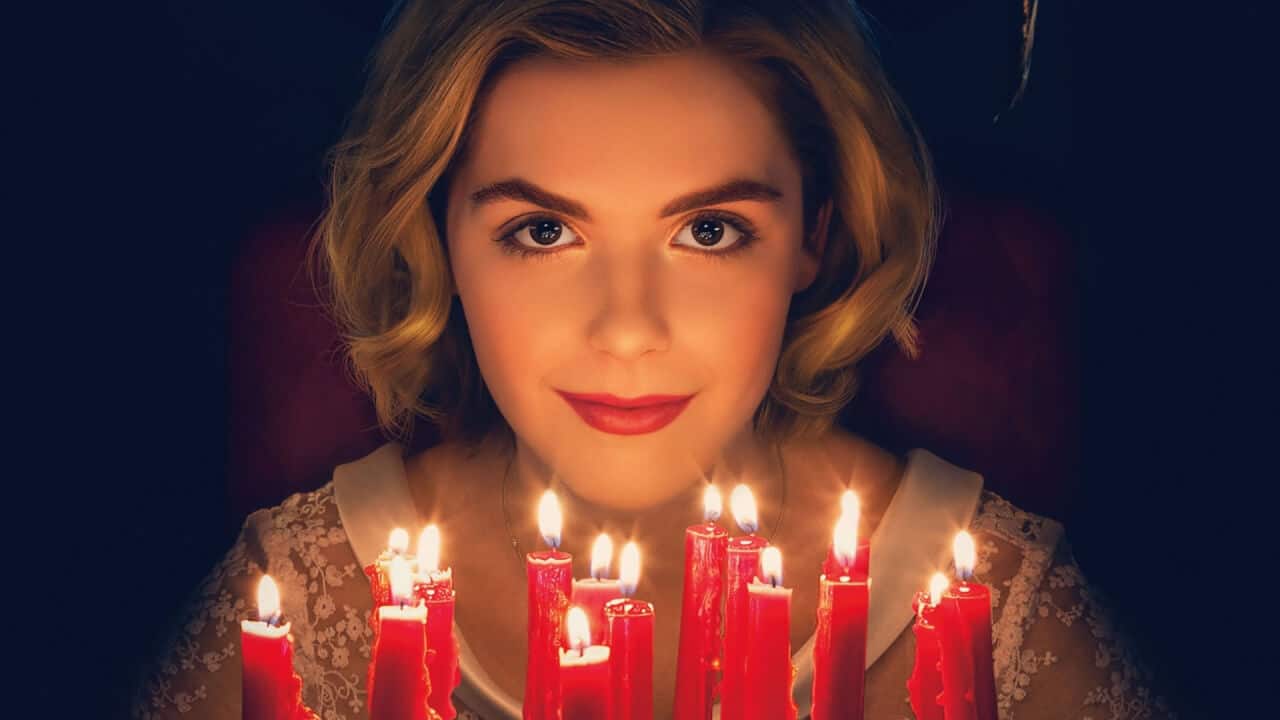 The end of the month is near and as Halloween approaches we have some goodies to report this week. With 22 additional titles being added to the library this past week, your taste buds should be satisfied until you feast on some Halloween sweets. 
Since its announcement, it has felt like a long time coming for the Chilling Adventures of Sabrina. Having finally arrived at Netflix this Friday there will be plenty of binging to be done this weekend. This latest iteration is an edgier and darker Sabrina. Based on Archie comics of the same name the Chilling Adventures of Sabrina takes place in the town of Greendale, a neighboring town of Riverdale. In the public eye she is just your average teenager but behind closed doors, she is, in fact, a witch. Or more specifically a half witch. As her 16th birthday approaches she must make the most important decision of her life. Does she stay mortal and choose the path of the light? Or will she face the dark baptism and choose the path of the witch?
Based on the hit video game franchise, Castlevania makes a return to Netflix after it first aired back in July of 2017. The series was a smash hit, but with only 4 episodes it left many fans wanting more. Getting their wish with the release of season 2, eight episodes are now available to watch. The story of Castlevania follows the disgraced monster hunter Trevor Belmont and his fight against the immortal vampire Dracula. With the help of a magician, Sypha Belnades, and the dark lord Dracula's son Alucard, they journey to the Count's home and seek to take down the monster ravaging the nation of Wallachia.
Adam Sandler returns to Netflix once again. Instead of a feature film, he hits the road for this comedy special. Traveling across America he performs in concert halls to comedy clubs and, to the surprise of commuters, even at a subway station. With his whimsical nature, he sings to the crowd and performs his stand up comedy. While Sandler has been criticized for the lack of quality he has produced for Netflix this may be a nice surprise to the many subscribers out there.
Here are all the new titles added this week:
9 New Movies
Baahubali: The Beginning (English Version) (2015)
Batman Ninja (2018)
Been So Long (2018)

Netflix Original Film

Den of Thieves (2018)
Dovlatov (2018)

Netflix Original Film

Indignation (2016)
Jefe (2018)

Netflix Original Film

Superbad (2007)
The Most Assassinated Woman in the World (2018)
10 New TV Series
Castlevania (Season 2)

Netflix Original Series

Chilling Adventures of Sabrina (Part 1)

Netflix Original Series

Dora the Explorer (Season 1)
Great News (Season 2)

Netflix Original Series

Here to Heart (Season 1)
Pinocchio (Season 1)
Terrorism Close Calls (Season 1)

Netflix Original Series

The Apartment (Season 1)
The Hollywood Masters (3 Seasons)
You're All Surrounded (Season 1)
2 New Documentaries/Docuseries
Ronnie Coleman: The King (2018)
Shirkers (2018)

Netflix Original Film
1 Standup Special
ADAM SANDLER 100% FRESH (2018)

Netflix Original Stand-up Special