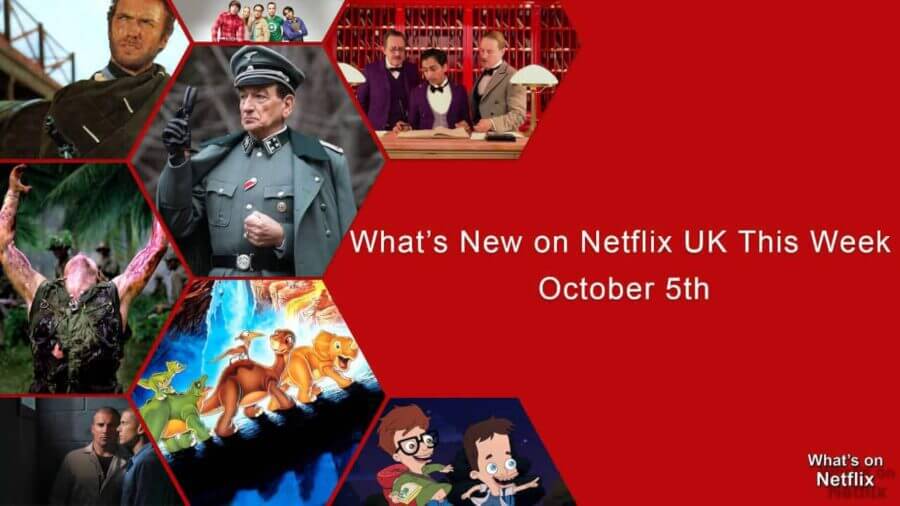 Well the Halloween treats have come early this month for the beginning of October. An Astonishing 126 titles have been added this week and as those nights start to slowly settle in there's plenty to gorge yourself on this weekend. Here's the full list of titles added below.
At the start the month we usually see a lot of titles being added to Netflix. For anyone that's worried that Netflix won't be pushing more content this month won't have to worry with titles such as The Haunting of Hill House, Daredevil Season 3 and The Chilling Adventures of Sabrina we have a lot more to look forward too.
---
A Fistful of Dollars
Director: Sergio Leone
Cast: Clint Eastwood, Marianne Koch, Gian Maria Volente, Wolfgang Lukschy, Sieghart Rupp
Run Time: 99 Minutes
IMDB Rating: 8.0/10 | Rotten Tomatoes Rating: %
Article Continues Below...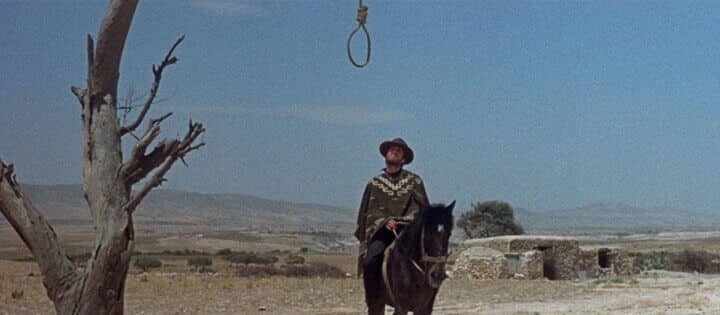 On his travels The Man with No Name enters the Mexican village of San Miguel. The Three Rojo brothers are in a power struggle with the Sheriff John Baxter and after a regiment of Mexican soldiers wanting to pay for ammunition and weapons with their gold is waylaid by the Rojo brothers. The Man with No Name involves himself into the power struggle selling information and playing both sides against each other and profiting in the process.
The spaghetti western is arguably a role Clint Eastwood is most well known for and ironically his very first lead role in his long and extensive career. It's incredible to think the film was actually released in cinemas in Italy in 1964 before it debuted in America in 1967. The film is the first in director Sergio Leone's "Dollars Trilogy". The movie was followed with "A Few Dollars More" and concluded with "The Good, The Bad, and the Ugly".
---
Big Mouth (Season 2) Netflix Original
Director: Multiple
Cast: Nick Kroll, John Mulaney, Jessi Lein, Jason Mantzoukas, Jenny Slate
Episodes: 20 (2 Seasons)
IMDB Rating: 8.0/10| Rotten Tomatoes Rating: 100%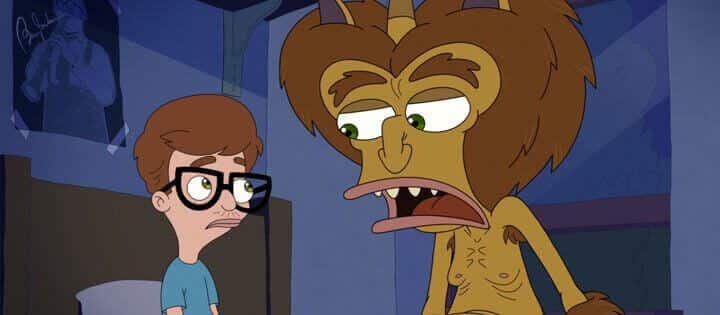 The lives of teenage friends Nick and Andrew are thrown into chaos when they enter puberty. With puberty comes the puberty monsters that can only be seen by those not going through the change or are currently experiencing it.
It takes a lot of gusto to become a popular adult cartoon and with the likes of Archer, Family Guy and South Park out there it's a great achievement to hit the ground running the way Big Mouth has. A now massive popular series it is slowly becoming a flagship show for Netflix's more adult audience and with the release of Season 2 it has given fans the long needed released they've needed.
https://www.youtube.com/watch?v=oTC7wQMHHEA&has_verified=1
---
The Land Before Time
Director: Don Bluth
Cast: Judith Barsi, Pat Hingle, Gabriel Damon, Bill Erwin, Burke Byrnes, Candace Hutson, Will Ryan
Run Time: 69 Minutes
IMDB Rating: 7.3/10 | Rotten Tomatoes Rating: 70%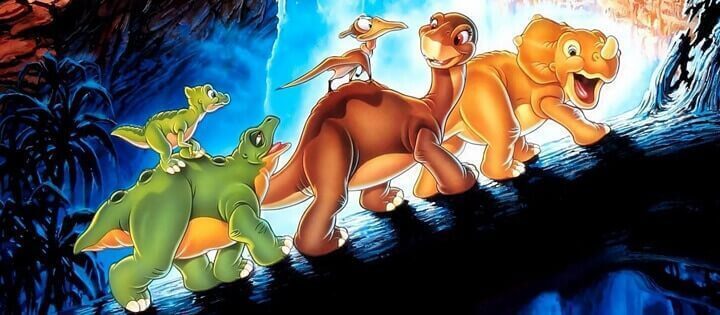 Young Dinosaurs Littlefoot the Brontosauras, Cera the Triceratops, Petrie the Pterodactyl, Ducky the Saurolophus and Spike the Stegosaurus must learn about the value of friendship on their search for the legendary Great Valley. They face hardships and great danger along the way after getting lost from their parents and must learn how to survive together.
A movie that most adults today will remember growing up watching "The Land Before Time" is an absolute classic movie that can be enjoyed by both Children and Adults. After 30 years the franchise has gone onto make 14 films and series with over 100 episodes.
https://www.youtube.com/watch?v=lpnwK2NGxIo
---
Operation Finale

Netflix Original
Director: Chris Weitz
Cast: Ben Kingsley, Oscar Isaac, Melanie Laurent, Lior Raz, Nick Kroll, Michael Aronov
Run Time: 122 Minutes
IMDB Rating: 6.6/10 | Rotten Tomatoes Rating: 60%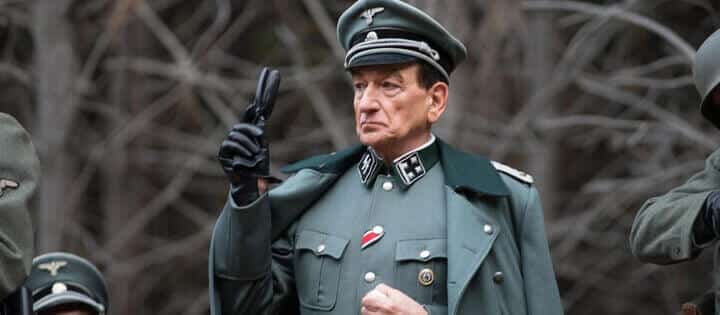 After World War 2 the man who orchestrated the execution of the Holocaust evaded capture after the fall of the Reich and Nazi Germany. Known as Hitlers executioner Lt. Adolf Eichmann fled to Argentina and sought refuge there to evade any would be captors. The Israeli spies that hunt down Nazi war criminals are led by Peter Malkin and are now on the trail of Adolf Eichmann as they hope to capture him and bring him back to Israel where he would be tried for the horrific crimes he committed during the Nazi occupation.
The film was distributed by production company Metro-Goldwyn-Mayer but is a Netflix Original for all regions outside of the United States. Eagle eyed fans will reognise Nick Kroll in this movie who has also had another release this week with Big Mouth Season 2. A star studded cast we are yet to watch it here at What's On Netflix but we can't wait to see it!
---
98 New Movies Added This Week
25 Kille (2016)
A Fistful of Dollars (1964)
A Witches' Ball (2017)
Act of Vengeance (2010)
Agyaat (2009)
Alvin and the Chipmunks Meet the Wolfman (2000)
Anjaan (2014)
Babe (1995)
Bathinda Express (2016)
Brad's Status (2017)
Cahaya Dari Timur Beta Maluku (2014)
Cheech & Chong's Next Movie (1980)
Cloud Atlas (2012)
Cold Skin (2017)
Contraband (2012)
Dehli 6 (2009)
Dev.D (2009)
Dil Vil Pyaar Vyaar (2014)
Dushman (2017)
Ek Main Aur Ekk Tu (2012)
Emma' (Mother) (Athirah) (2016)
Fiddler on the Roof (1971)
Fishtail (2015)
Four Weddings and a Funeral (1994)
Freedom at Midnight (Swathanthryam Ardharathriyil)
(2018)
Get Him to the Greek (2010)
Haani (2013)
Hannibal (2001)
Happy Go Lucky (2014)
Harishchandrachi Factory (2009)
He Who Dares: Downing Street Siege (2014)
I Spit on Your Grave (2010)
Insidious (2011)
Jagga Jasoos (2017)
Jatt James Bond (2014)
Jodhaa Akbar (2008)
Judge Singh LLB (2015)
Kaminey (2009)
Khido Khundi (2018)
Khoobsurat (2014)
Kisaan (2009)
Kismat Konnection (2008)
Kurbaan (2009)
Life as We Know It (2010)
Lock (2016)
Main, Meri Patni Aur Who (2005)
Malevolent (2018)

Netflix Original

Manje Bistre (2017)
Motor Mitraan Di (2016)
Muran (2011)
My Friend Pinto (2011)
My Little Pony Equestria Girls: Forgotten Friendship (2018)
Naan Sigappu Manithan (2014)
Nasha (2013)
Naughty Jatts (2013)
Needhi Singh (2016)
Operation Finale (2018)

Netflix Original

Paradise Lost (2018)
Paranormal: White Noise (The Sound) (2017)
Peace Haven (2016)
Phantom (2015)
Pixels (2015)
Pizza (2014)
Platoon (1986)
Pooja Kiven Aa (2013)
Priest (2011)
Private Life (2018)

Netflix Original

Race (2008)
Race 2 (2013)
RED 2 (2013)
Red Dragon (2002)
Saadey CM Saab (2015)
Safe (2012)
Sat Shri Akaal England (2017)
Seven Psychopaths (2012)
Sixteen Candles (1984)
Stronger (2017)
Super Monsters Save Halloween (2018)

Netflix Original

Thaandavam (2012)
The Black Prince (2017)
The Cable Guy (1996)
The Dreamer (Sang Pemimpi) (2009)
The Grand Budapest Hotel (2014)
The Land Before Time (1988)
The Mask You Live In (2015)
The Resurrection of Gavin Stone (2017)
The Titan (2018)
The Woman in Black (2012)
Theeya Velai Seyyanum Kumaru (2013)
Thelma & Louise (1991)
Tiger (2016)
Trash (2014)
Udaan (2010)
Vettai (2012)
Wake Up Sid (2009)
We Are Family (2010)
What the Jatt!! (2015)
Zindagi Kitni Haseen Hay (2016)
23 New TV Series
Beyblade Burst (Season 1)
Big Mouth (Season 2)

Netflix Original

Dancing Queen (Season 1)

Netflix Original

Elite (Season 1)

Netflix Original

Hannibal (Season 3)
Hot Date (Season 1)
La Doña (Lady Altagracia) (Season 1)
Little Things (2 Seasons)

Netflix Original

LOST SONG (Season 1)

Netflix Original

Noddy Toyland Detective (2 Seasons)
Prison Break (5 Seasons)
Robocar Poli (Season 2)
Salvation (Season 2)
Scorpion (Season 4)
Shark Tank (Season 3)
Skin Wars (3 Seasons)
SpongeBob SquarePants (Season 1)
Still Game (Season 7)
Strong (Season 1)
Super Monsters (Season 2)

Netflix Original

The Big Bang Theory (Season 11)
Violet Evergarden: Special (Season 1)

Netflix Original

YG Future Strategy Office (Season 1)

Netflix Original
4 New Documentaries/Docuseries
Gore Vidal: The United States of Amnesia (2013)
Human Flow (2017)
MeatEater (Season 7)

Netflix Original

The Birth Reborn (O Renascimento do Parto 2) (2018)
1 New Stand-Up Special
Joe Rogan: Strange Times (2018)

Netflix Original
Are you excited for any of the releases this week? Let us know in the comments below!