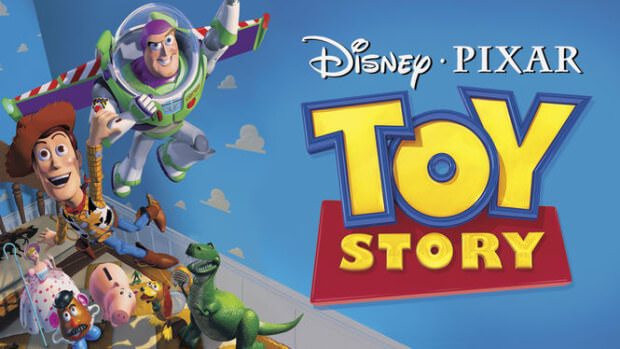 What better way to start the Autumn than with a Christmas film?! Arnie's 1996 classic "Jingle All the Way" has been added this week. Every parent has been there; the hottest new toy is sold out at your local shop and you head out all over trying to find it somewhere (although these days you'd search all over the internet to find it). Arnie is trying to find the latest Turbo Man action figure for his son for Christmas – unfortunately so are a sleazy santa, a stressed mailman and a tonne of other parents…
"Starry Eyes" is a horror film that asks just how far you would go to be famous. Sarah is an aspiring actress, working hard in her day job as well as at auditioning for roles. Finally one of the additions pays off and she's offered a role but first she needs to prove how willing she is. As time goes on she discovers the frightening secret behind Hollywood's elite and just how much she really needs to sacrifice.
Pixar's "Toy Story" has made an appearance this week and joins Toy Story 3 which is already available on Netflix UK (Toy Story 2 is due in the next week or so). The 1995 animated feature tells the story of Andy and his toys that come to life – Woody the cowboy, Hamm the piggy bank, Slinky the springy-dog, Bo-Peep and more. On his birthday Andy gets a new toy, Buzz Lightyear, a Space Ranger who doesn't realise that he's a toy and wants to get back to his home planet. Toy Story is a fun, family film that is entertaining throughout that I can highly recommend!
Read on for the full list of this week's additions:
New Movies Streaming on Netflix UK:
12 Segundos (2013)
6 Years (2015)
The Deadly Game (2013)
The Decoy Bride (2011)
The Hungover Games (2014)
Jingle All the Way (1996)
Kiss of Death (1995)
Left Behind (2014)
Monsters University (2013)
Starry Eyes (2014)
Toy Story (1995)