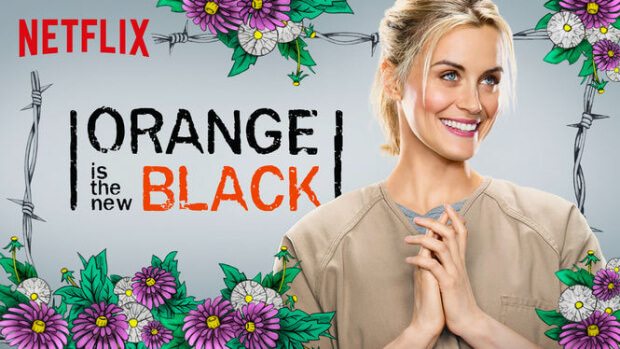 I'm getting a bit fed up of starting this weekly post by saying "another week, another Netflix Original Series"… so I won't! However, I will say that the third season of "Orange Is the New Black" has arrived today!
"Orange Is the New Black" has been a huge hit for Netflix since it started in in 2013 and follows Piper Chapman in an all-women prison. After being imprisoned for minor crimes committed in her youth she finds herself struggling at first to fit into her new surroundings but it's not long until she finds her feet. If you haven't watched it yet then give it a whirl – it's a great series and really well written. You'll love and hate the characters in equal measure as you learn more about her new comrades!
The documentary "We Steal Secrets: The Story of WikiLeaks" is, as the name suggests, about WikiLeaks. Featuring the man himself, Julian Assange, it explains the history of WikiLeaks and how the controversial website came to be.
Starring the late Robin Williams, "The Final Cut" is set in an alternate timeline where many people have chips implanted in their minds to record all their memories. Upon death, a 'cutter' edits your memories to produce a fitting memorial for friends and families. Williams plays one of these cutters who, while working, stumbles upon a memory related to a childhood friend and he suddenly finds that his life is in danger.
And, finally, for the younger viewers this week we have "The Unbeatables" (originally called "Metegol"). This CGI film is about Amadeo, a keen Table Football player whose village is destroyed by a childhood enemy. Amadeo must try to save his town and his football table and with the aid of a bit of magic his football players come to life to help him out…
Read on for the full list of this week's additions:
New Movies Streaming on Netflix UK:
Austin to Boston (2014)
Best Laid Plans (1999)
Beverly Hills Chihuahua (2008) – Streaming Again
The Expendables 3 (2014)
The Final Cut (2004)
Insidious (2011)
Kissing Jessica Stein (2001)
Pirates of the Caribbean: Dead Man's Chest (2006)
Revenge of the Nerds (1984) – Streaming Again
Shipwrecked (1990)
The Unbeatables [Metegol] (2013)
We Steal Secrets: The Story of WikiLeaks (2013)
New TV Series Streaming on Netflix UK:
Orange Is the New Black (2013-2015) [Season 3 Added]
Quirke (2013) [Season 1 Added]