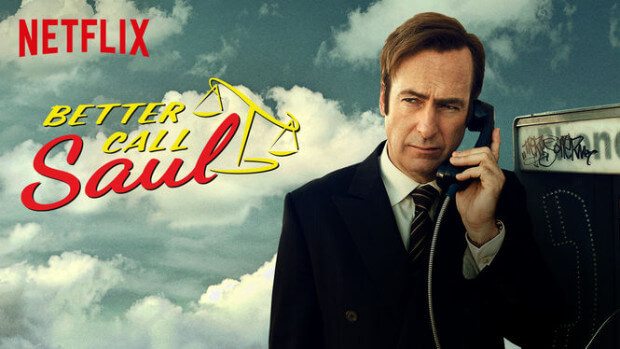 What can we say? Another week of quality not quantity! Obviously the BIG news this week is the arrival of the latest Netflix Original Series, "Better Call Saul". A new episode of this prequel to "Breaking Bad" is being delivered to us every Tuesday, shortly after it airs on American TV. This week, however, we were treated to the first 2 episodes – and I can highly recommend it! Even if you haven't seen "Breaking Bad", I guarantee you'll be hooked by episode 2. The series follows lawyer Jimmy McGill as he struggles to make ends meet. Some dubious scams and business ventures will no doubt gradually lead him to become Saul Goodman – the dodgy criminal lawyer we knew 6 years in the future in "Breaking Bad".
"The Raid 2" is another popular addition this week. Released in cinemas in April 2014, "The Raid 2" follows Rama as he goes undercover as a prisoner to try and bring down a powerful crime syndicate and also uncover the corruption from within his police force.
All 8 seasons of "That '70s Show" have been made available. Set in 1970's Wisconsin, this popular sitcom starred Mila Kunis and Ashton Kutcher, among others, as a group of teenage friends growing up and coming of age.
The younger viewers have been treated to "Dragons: Dawn of the Dragon Racers", a short film that is set before "How To Train Your Dragon 2". It explains how the hunt for a lost sheep ends up turning into the Dragon Racing competition.
Disney's "Secret of the Wings" starring Tinker Bell and friends is also now available. Come with Tinker Bell and Perriwinkle as they head into the Winter Woods to discover a secret that could change their lives forever…
Read on for the full list of this week's additions:
New Movies Streaming on Netflix UK:
The Barefoot Executive (1971)
Beethoven's 2nd (1993)
Bushwhacked (1995)
Calvary (2014)
Child's Play 2: Chucky's Back (1990)
Dragons: Dawn of the Dragon Racers (2014)
The Hunchback of Notre Dame (1996)
Monkeybone (2001)
The Raid 2 [The Raid 2: Berandal] (2014)
Say Anything (1989) – Streaming Again
Secret of the Wings (2012)
Somewhere in Time (1980)
Somm (2012)
Starring Adam West (2013)
Waterworld (1995) – Streaming Again
Where the Buffalo Roam (1980) – Streaming Again
Zero Dark Thirty (2012)
New TV Series Streaming on Netflix UK:
Better Call Saul (2015) [New Episode Every Tuesday]
Grounded for Life (2001-2004) [Season 5 Added]
Stella and Sam (2011) [Season 1 Added]
That '70s Show (1998-2005) [Season 8 Added]