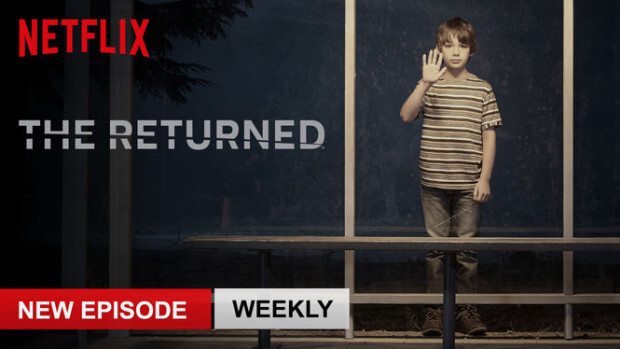 Welcome back to another episode of What's On Netflix UK – your weekly round up of the latest films and TV shows that have been added recently to Netflix UK.
First up we have the classic 1966 "Batman: The Movie" starring the one and only Adam West as the caped crusader. Super-villains The Joker, The Riddler, The Penguin and Cat-Woman join forces to steal a contraption that sucks the moisture out of people and turns them to dust. Can Batman and Robin save the world? It's very camp, very cheesy but also surprisingly entertaining – worth watching if only for the shark-repellent spray!
A popular addition this week is the Coen Brothers' "Miller's Crossing" – a gangster film set in 1920's America. Tom is the advisor to an Irish Kingpin who's loyalty is tested as two rival gangs go to war. With very dark humour and some shocking violence "Miller's Crossing" takes a look at morals within the crime world and will get you questioning whether Tom has a heart or not.
And finally, for this week, we have "The Returned". Based on the 2004 French film and subsequent 2012 French series of the same name (Originally called "Les Revenants" and both are also available on Netflix UK) this American remake is being added to Netflix UK on a weekly basis shortly after they air in America. The series tells the story of a group of people who have been missing for years and presumed dead, suddenly return to their small home town. However, none of them have aged since, or are aware of, their own deaths… As time goes on various strange things occur and some gruesome murders start to rock the town even more.
Read on for the full list of this week's additions:
New Movies Streaming on Netflix UK:
1 Way Up: The Story of Peckham BMX (2014)
Batman: The Movie (1966)
The Comedians of Comedy: The Movie (2005)
D.C. Cab (1983)
Friday Night Lights (2004)
Hard Target (1993)
Identity Thief (2013)
Kiss of the Dragon (2001) – Streaming Again
Miller's Crossing (1990)
Plunkett & Macleane (1999)
Qué pena tu boda (2011) – Streaming Again
Swan Princess: A Royal Family Tale (2014)
The Three Musketeers (1993)
The Wipers Times (2012)
New TV Series Streaming on Netflix UK:
Danger 5 (2012-2015) [Season 2 Added]
Digimon Fusion [Digimon Xros Wars] (2010) [Season 1 Added]
Houdini (2014) [Season 1 Added]
The Returned (2015) [New episode added every week]
Rita (2012-2013) [Season 2 Added]