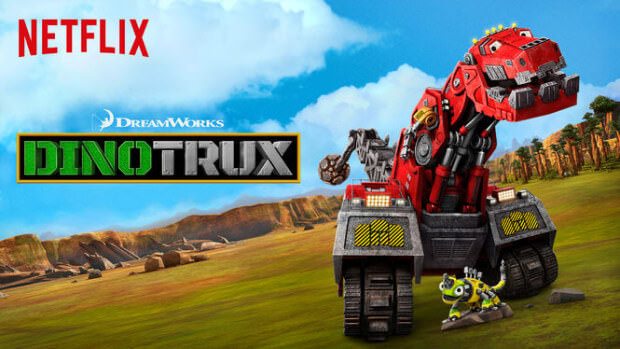 Another new Netflix Original this week from Dreamwork's Animation. "Dinotrux" is a children's series based on a set of children's books featuring dinosaur-truck hybrids. Follow Ty Rux and his little friend Revvit as they face the evil D-Structs. 10 Episodes of Season 1 are available now.
A big hitter, literally, this week is the 2013 comedy-action romp "Kick-Ass 2". After the events of the first film, more regular citizens have costumed-up to fight crime on their local streets. But just like these citizens decided to become superheroes, some have also decided to become supervillains…
And, finally for this week's short update, Disney's "Prince Caspian" is streaming again. Join with Peter, Edmund, Lucy and Susan as they return to Narnia to help Prince Caspian to ward off an evil king.
Article Continues Below...
Read on for the full list of this week's additions:
New Movies Streaming on Netflix UK:
The Chronicles of Narnia: Prince Caspian (2008) – Streaming Again
Demetri Martin: Live (At the Time) (2015)
The Gospel of John: King James Version [The Gospel of John] (2014)
The Gospel of John: New International Version [The Gospel of John (New International Version)] (2014)
Kick-Ass 2 (2013)
Picture Perfect (1997)
Sleeping with the Enemy (1991)
Taal (1999)
New Documentaries Streaming on Netflix UK:
Food Matters (2008) – Streaming Again
Sense8: Creating the World (2015)
New TV Series Streaming on Netflix UK:
Dinotrux (2015) [Season 1 Added]
Dreamland [Utopia] (2014) [Season 1 Added]
Ever After High (2013-2015) [Season 3 Added]