New Releases on Netflix UK (16th January)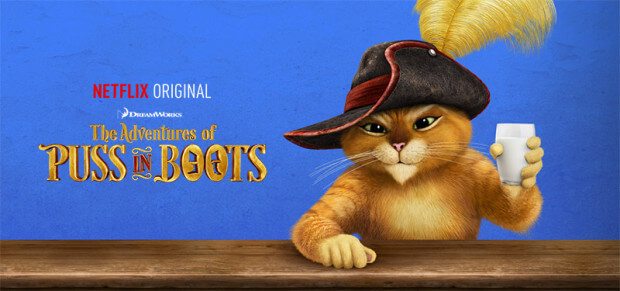 This week we have been graced with the Oscar winning musical "Les Misérables". Based on Victor Hugo's best selling novel and set in post-revolutionary, 19th Century France, the film follows Jean Valjean, known as Prisoner 24601, after he is released but breaks his parole. During his travels he ends up caring for a young girls' child – a decision that will change their lives forever.
We have also been given the latest Netflix Original Series – this time it is Dreamworks' "The Adventures of Puss in Boots". So far there are 5 episodes available and more will be added at regular intervals. The series follows the world's greatest feline fighter, lover and milk connoisseur on his adventures around exotic locations.
Read on for the full list of this week's additions:
New Movies Streaming on Netflix UK:
A Small Section of the World (2014)
Albatross (2011)
Apartment 143 [Emergo] (2011) – Streaming Again
Daawat-e-Ishq (2014)
Far North (1988)
Home Alone 3 (1997)
Ice Princess (2005)
In My Dreams (2014)
Les Misérables (2012)
May (2003)
Revenge of the Nerds 2: Nerds in Paradise (1987)
Sooper Se Ooper (2013)
New TV Series Streaming on Netflix UK:
The Adventures of Puss in Boots (2015)