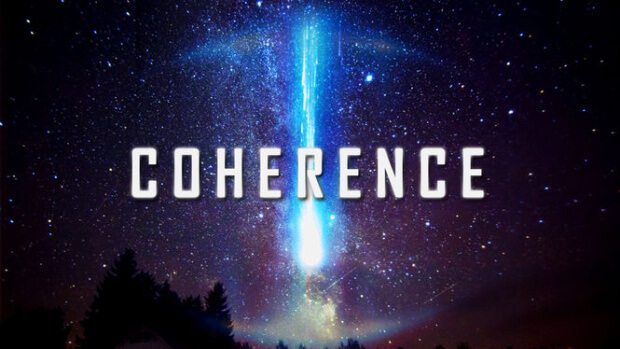 Netflix seem to have changed their monthly schedule so instead of a big surge at the start of the month we now seem to get a medium surge at the start and then another decent sized bunch of additions in the middle. This week was the middle of the month so we have quite a lot of new additions to list!
First of all we have Season 2 of the hilarious "BoJack Horseman" starring Will Arnett ("Arrested Development") and Aaron Paul ("Breaking Bad"). Based on the shenanigans of a has-been TV star from the 80's, the series meets many of BoJack's friends, enemies and past work colleagues along the way. The main character is a talking horse – it's hardly the most serious of subject matter so keep that in mind; but it IS very funny and would probably appeal to fans of Family Guy's style of humour.
The 2013 sci-fi thriller "Coherence" follows a group of neighbours who, after a power cut, see a house with their lights on. Going to investigate, they find some strange goings-on. Could the comet that passed overhead have anything to do with the evenings strange events?
Documentary fans will be happy this week. A number of Ken Burns series have been added with "Prohibition", "The Civil War", "The War", "The West". As well, some of the "Nova" series have been added: "Decoding Neanderthals", "Ground Zero Supertower", "Mind of a Rampage Killer", "Rise of the Drones".
And for the younger viewers we have the 2005 Disney animated tale "Chicken Little". In this modern remake of the classic story no one believes Chicken Little that there's an alien invasion on it's way and is left on his own to save the world.
Read on for the full list of this week's additions:
New Movies Streaming on Netflix UK:
A Year in Champagne (2014)
The Accidental Spy [Te wu mi cheng] (2001)
Altar (2014)
The Babymakers (2012) – Streaming Again
Band of the Hand (1986)
Boys and Girls (2000) – Streaming Again
Chasing Amy (1997) – Streaming Again
Chicken Little (2005)
Chocolat (2000) – Streaming Again
Coherence (2013)
Common (2014)
Creep (2014)
Cruel Intentions 3 (2004)
Equilibrium (2002) – Streaming Again
Eugene Mirman: Vegan on His Way to the Complain Store (2015)
From the Dark (2014)
Gone Baby Gone (2007) – Streaming Again
The Great Raid (2005) – Streaming Again
Hector and the Search for Happiness (2014)
The Help (2011) – Streaming Again
Impostor (2001) – Streaming Again
Joanna (2013)
Kate & Leopold (2001) – Streaming Again
The Legend of Drunken Master [Jui Kuen II] (1994) – Streaming Again
Lost Soul: The Doomed Journey of Richard Stanley (2014)
Money Train (1995)
My Boss's Daughter (2003)
Nova: Megastorm Aftermath (2013)
Out in the Line-Up (2014)
The Players [Les infideles] (2012) – Streaming Again
Rounders (1998) – Streaming Again
Rumble in the Bronx [Hung Fan Kui] (1995)
Scary Movie (2000) – Streaming Again
Scary Movie 2 (2001) – Streaming Again
Serendipity (2001) – Streaming Again
Shooter (2007) – Streaming Again
St. Elmo's Fire (1985)
Stan Lee's Mutants, Monsters & Marvels (2002)
Things We Lost in the Fire (2007)
Tig (2015) [Coming July 17]
Todd Barry: The Crowd Work Tour (2014)
Urban Legends: Bloody Mary (2005)
New TV Series Streaming on Netflix UK:
American Experience: Henry Ford (2013)
Black Butler [Kuroshitsuji] (2008-2010) – Streaming Again
BoJack Horseman (2014-2015) [Season 2 Added]
Corvette Nation (2013-2014)
The Ghost Army (2013)
H2O: Mermaid Adventures (2015) [Season 2 Added]
Ken Burns: Prohibition (2011) [Season 1 Added]
Ken Burns: The Civil War (1990) [Season 1 Added]
Ken Burns: The War (2007) [Season 1 Added]
Ken Burns: The West (1996) [Season 1 Added]
Live at the Apollo (2011-2014) [New Episodes] [Season 4 Added]
Nova: Decoding Neanderthals (2013)
NOVA: Ground Zero Supertower (2013)
Nova: Mind of a Rampage Killer (2013)
Nova: Rise of the Drones (2013)
The Originals (2013-2014) [Season 2 Added]
Secrets of Chatsworth (2013)
Secrets of Henry VIII's Palace [Secrets of Henry VIII's Palace: Hampton Court] (2013)
Secrets of Highclere Castle (2013)
Secrets of Scotland Yard (2013)
Secrets of the Tower of London (2013)
Tesla: Master of Lightning (2000)