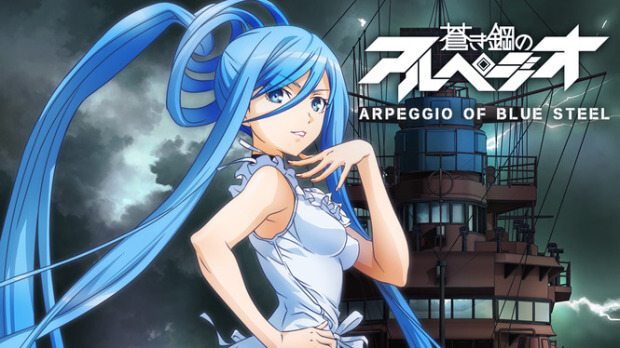 Welcome back to another week on Netflix UK additions. It's a relatively small update this week but a great one if you like your anime with not one, not two but three series added!
First up we have 'Kotoura-san', the 2013 series about a psychic teenager who, after being bullied, moves to a new school. At the new school she makes new friends and joins a club for researching ESP.
Also added is 'My Little Monster', the story of Shizuku, an antisocial  but hardworking student who befriends Haru, an emotionally volatile boy at her school.
The final anime series added this week is 'Arpeggio of Blue Steel'. The 2013 series revolves around a young man who, after artificially intelligent ships invaded the seas, sets out on a mission to fightback by taking over one of the ships.
Season 2 of the highly regarded Danish and Swedish series 'The Bridge' was added this week. Eco-terrorists go on a killing spree after a cargo ship crashes into the Øresund Bridge. Sofia Helin and Kim Bodnia reprise their roles as Saga and Martin in this gripping crime drama series.
Read on for the rest of this weeks additions:
New Movies Streaming on Netflix UK:
Are We Done Yet? (2007) – Streaming Again
Fight Church (2014)
Happy (2011)
History of the Eagles (2013)
Homeward Bound 2: Lost in San Francisco (1996)
Is It Just Me? (2010) – Streaming Again
La Cage aux Folles (1978)
Narco Cultura (2013)
Nell (1994)
Penitentiary (1979)
Picture This! (2008)
Pirates of the Caribbean: On Stranger Tides (2011) – Streaming Again
Video Games: The Movie (2014)
New TV Series Streaming on Netflix UK:
Arpeggio of Blue Steel [Aoki Hagane no Arpeggio: Ars Nova] (2013)
The Bridge [Bron] (2011-2013) [Season 2 added]
Kotoura-san (2013)
My Little Monster [Tonari no Kaibutsu-kun] (2012)