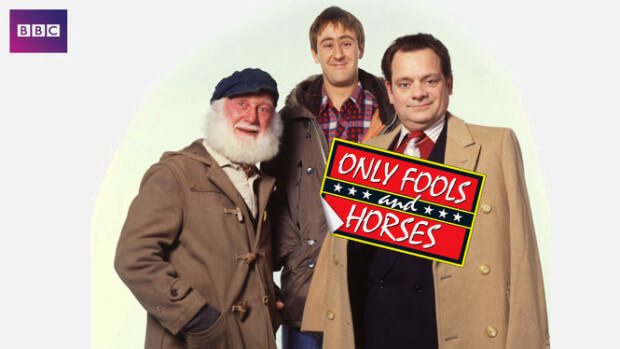 "You plonker, Rodney!" shouted everyone in delight earlier this week when the first 2 series of "Only Fools and Horses" arrived on Netflix UK. Apparently voted "Britain's Best Sitcom", the long-running series follows brothers Del Boy and Rodney as they concoct various get-rich-quick schemes in the hope that next year they will be millionaires.
Another blast from the past this week comes from Disney with their 1985 sequel "Return to Oz". After escaping shock-therapy, Dorothy returns to Oz only to find it in ruins. This sequel is much darker than the original film and, as a child, I recall some terrifying scenes – I'm looking forward to watching this again!
Article Continues Below...
"Still Life" is a British comedy/drama about John May, a public servant who tracks down the relatives of people who have died alone. For his final case before his department gets downsized, John goes all out and takes a liberating journey in self-discovery and tries to find the cause of his own loneliness.
And finally for this week's round-up, we have the 3rd of the Hunger Games films: "The Hunger Games: Mockingjay – Part 1". After the events of "Catching Fire" (also on Netflix UK) Katniss finds herself in District 13 – that she thought had been destroyed decades previously. With the help of her new friends she becomes the Mockingjay – the face of the rebellion against The Capitol. Will she manage to rescue Peeta and overthrow the government? Possbly not all in this film – it is called Part 1 after all…!
Read on for the full list of this week's additions:
New Movies Streaming on Netflix UK:
An Evening with Kevin Smith (2002)
Any Day Now (2012)
B for Boy (2013)
Dedh Ishqiya (2014)
Hudson Hawk (1991)
The Hunger Games: Mockingjay – Part 1 (2014)
Ishqiya (2009)
Les Misérables (1998) – Streaming Again
The Marksman (2005)
Matt Braunger: Big Dumb Animal (2015)
The Odessa File (1974)
Promised Land (2012)
The Reef 2: High Tide (2012)
Return to Oz (1985)
Snow in Paradise (2014)
Still Life (2013)
Swing Vote (1999)
Toy Story 2 (1999)
The Wise Kids (2012)
New Documentaries Streaming on Netflix UK:
Bella Vita (2013)
Cowspiracy (2014)
Keith Richards: Under the Influence (2015)
Rubble Kings (2015)
New TV Series Streaming on Netflix UK:
Harry and His Bucket Full of Dinosaurs (2005) [Season 1 Added] – Streaming Again
The Hotwives of Orlando (2014)
Invizimals (2013) [Season 1 Added]
Kambu (2010) [Season 1 Added]
Only Fools and Horses (1982) [Series 1 & 2 Added]
Transformers: Rescue Bots (2014) [Season 2 Added]
Tweeny Witches (2007) [Season 1 Added]