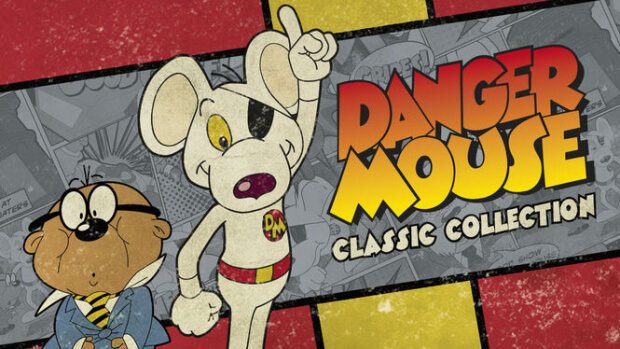 With Netflix changing their website recently to match the look and feel of their apps you might have noticed that it makes it a little bit trickier to find what has been added – not that it was particularly easy before. However, fear not! Because fan-sites like ours are still here to make things easier for you! So, without further ado, I give you this week's additions to Netflix UK.
First up we have the classic 90's psychological thriller, "Flatliners". Four medical students researching near-death experiences have their hearts stopped while the others monitor them. Initially they are troubled by memories from their past but as the experiments continue their memories begin to manifest themselves in real life…
He's amazing! He's fantastic! Wherever there is danger he'll be there…! Yes, that's right, this classic 80's cartoon has hit Netflix this week. "Danger Mouse" is the true* story of DM and his side-kick Penfold who live under a post box in London. Jetting off in their flying yellow car, the duo follow Colonel K's orders to fight their arch-enemy Baron von Greenback. *It may not actually be true…
And finally for this week we see the return of "Red Dwarf", the classic BBC sci-fi comedy series. We've been given series 1-8 so we don't have the latest episodes from Dave. Following Dave Lister and his crew, the series sees them travelling hopelessly through space and having various bizarre adventures while trying to locate the titular Red Dwarf mining ship.
Read on for the full list of this week's additions:
New Movies Streaming on Netflix UK:
Act of Valour (2012) – Streaming Again
Chapter 27 (2007)
Cops & Robbersons (1994)
The Farm: Life Inside Angola Prison (1998)
Flatliners (1990)
Girlhood (2003)
Gori Tere Pyaar Mein (2013)
Happy-Go-Lucky (2008)
Hawaizaada (2015)
Jack Strong (2014)
Little White Lie (2014)
Miracle on the Mountain: The Kincaid Family Story (2000)
Oliver & Company (1988) – Streaming Again
Palo Alto (2013)
Revolver Rani (2014)
Rodney Carrington: Laughter (2014)
Safe (2012) – Streaming Again
Sin City: A Dame to Kill For [Sin City 2] (2014)
Spring Break (1983)
Stand Off [Whole Lotta Sole] (2012)
New TV Series Streaming on Netflix UK:
Bindi's Bootcamp (2012)
Danger Mouse (1982)
Earth from Above (2010) – Streaming Again
Hinterland (2013)
Red Dwarf (1999) – Streaming Again
Rita (2015) [Season 3 Added]
Some Assembly Required (2014) [Season 1 Added]
Toby's Travelling Circus (2012)