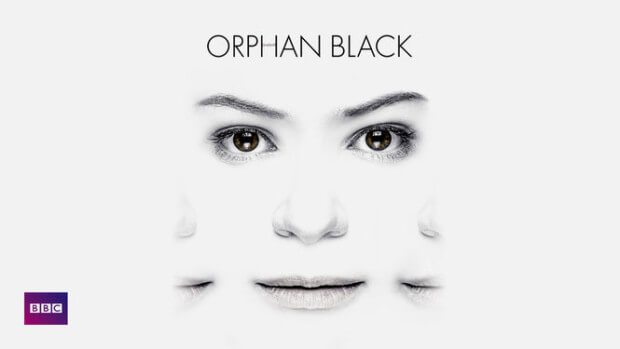 There are two special things about today. This first is that it's Yorkshire Day and the second is that it's the First of the Month – which means lots of new additions! Quite simply, there are far too many to discuss in any great length but, as usual, here are a few highlights to whet your appetite.
One of the more popular additions this week has been "Filth", the 2013 film based on the Ivrine Welsh novel and starring James McAvoy. It tells the story of Bruce, a corrupt and drugged-up cop, who is trying to turn his colleagues against each other via a web of lies in order to gain a promotion and win back his wife and child.
The amusing horror-comedy, "Idle Hands", has been added again and is one of my personal favourites. A teenage stoner's hand is possessed so he cuts it off… as you would, right? The severed hand then goes on to reek havoc on the town. It's not the most serious of films, but it's a fun watch!
"Stargate SG-1" has been added in it's entirety, all 10 seasons. The show, running from 1997 to 2007, features an elite team of USAF Special-Ops who travel around the universe defending it from various alien threats. Also in TV the popular "Orphan Black" has been added, the BBC's "Foyles War" has returned and the final season of "The Killing" is now available as a Netflix exclusive.
For the younger viewers there are new episodes of "Horrid Henry" as well as the addition of "The Muppet Movie" and "Doug's 1st Movie".
Keep reading for the full list of this week's additions!
New Movies Streaming on Netflix UK:
13 Assassins [Jûsan-nin No Shikaku] (2010)
180° South [180 Degrees South: Conquerors of the Useless] (2010)
All I Want for Christmas (1991)
And Now for Something Completely Different (1971)
Bats (1999)
Betty Blue [37° Le Matin] (1986)
Bewakoofiyaan (2014)
Big Bad Wolves [Mi mefahed mezeev hara] (2013)
Blue Chips (1994)
The Blue Lagoon (1980)
Bounty Killer (2013)
Buddy (1997)
Cane Toads: The Conquest (2010)
The Carpetbaggers (1964)
Center Stage (2000)
Cheech & Chong's Nice Dreams [Nice Dreams] (1981)
Clue [Clue: The Movie] (1985)
Confessions of a Dangerous Mind (2002) – Streaming Again
Cop Land (1997) – Streaming Again
Cutie and the Boxer (2013)
Dance with Me (1998)
Deadly Code [Educazione Siberiana] (2013)
Deterrence (1999)
Doug's 1st Movie (1999)
Eddie Griffin: You Can Tell 'Em I Said It (2011)
Filth (2013)
Finding Neverland (2004) – Streaming Again
Flawless (2007)
Flight of the Intruder (1991)
The Fog of War (2003)
The Gambler (1974)
Glory (1989)
Harlock: Space Pirate [Uchū Kaizoku Kyaputen Hārokku] (2013)
Harold and Maude (1971)
Head of State (2003)
Hello I Must Be Going (2012)
Houseboat (1958)
Idle Hands (1999)
Jawbreaker (1999)
Jonathan Livingston Seagull (1973)
Josh (Against the Grain) [Josh] (2013)
Klown [Klovn: The Movie] (2010)
Lady in a Cage (1964)
Latham Entertainment Presents: An All New Comedy Experience (2003)
The Legend is Born: Ip Man (2010)
Let the Bullets Fly [Rang zidan fei] (2010)
Magic in the Water (1995)
The Magic of Belle Isle (2012)
Maximum Risk [Bloodstone] (1996)
McCullin (2012)
Messenger of Death (1988)
Mickey Virus (2013)
Moll Flanders (1995)
The Muppet Movie (1979)
Murder by Death (1976)
My Bloody Valentine (1981)
Nicky Deuce (2013)
Night of the Demons 2 [Night of the Demons: Angela's Revenge] (1994)
Night Of The Living Dead (1990)
The Parallax View (1974)
Pony Express (1953)
Radio (2003)
Revenge of the Ninja (1983) – Streaming Again
Rudyard Kipling's The Second Jungle Book: Mowgli & Baloo (1997)
The Siege of Firebase Gloria (1989)
The Skull (1965)
Slappy and the Stinkers (1998)
Some Kind of Hero (1982)
Son in Law (1993)
Spark: A Burning Man Story (2013)
Stake Land (2010)
Stealing Harvard (2002)
Stuart Saves His Family (1995)
Switchfoot: Fading West (2013)
Thanks for Sharing (2012)
Thief of Hearts (1984)
The Trumpet Of The Swan (2001)
Vampire in Brooklyn (1995)
White Dog (1982)
New TV Series Streaming on Netflix UK:
The Almighty Johnsons (2010-2013) [Season 3 added]
Foyle's War (2003-2010) – Streaming Again
Horrid Henry (2006-2009) [Series 2 added]
Hunter X Hunter (2011) (2011-2013)
InAPPropriate Comedy (2013)
The Killing (2011) [Series 4 added]
Long Way Down (2007)
Long Way Round (2004)
Maya & Miguel (2004)
The Natural History of the Chicken (2000)
Orphan Black (2013)
RuPaul's Drag Race (2009-2014) [Season 6 added]
Stargate SG-1 (1997-2006)
White Collar (2009-2012) [Season 4 added]