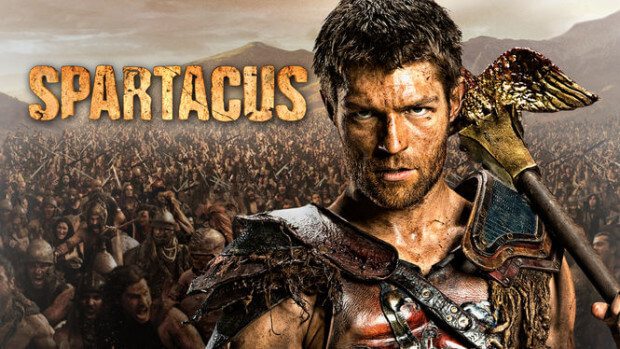 I think this has to be the smallest 'First of the Month' update I've ever seen…! Mostly made up of documentaries and TV series, let's see what we have!
Of the documentaries, a few look quite interesting. We have a season of "Unplanned America" which follows 3 Australians as they visit sex-doll factories, gangs, gay black ballroom dancing clubs and get lasso lessons from kids. "I Am Ali" covers the life and career of the world-famous boxer Muhammad Ali; using his personal audio journals as well as testimonials and footage from family and friends this gives a rare insight into his world. Do you remember the surge of teen films in the late 90's? Well, "Beyond Clueless" could be for you – this documentary by film maker Charlie Lyne takes you on a fast-paced journey of hundreds of teen movies of all genres and reflects on adolescent angst, friendship and sexuality.
We've also been given the 1st two seasons of "Spartacus". This American series follows the rise of Spartacus from his initial attempted execution in the arena through to his uprising against the Roman Empire.
And, for the younger viewers, this week we have Disney's "The Shaggy Dog" starring Tim Allen. After being bitten by a dog, a lawyer becomes his own family pet when he, himself, turns into a sheep dog.
Read on for the full list of this week's additions:
New Movies Streaming on Netflix UK:
Beyond Clueless (2014)
I Am Ali (2014)
Kill Dil (2014)
The Shaggy Dog (2006)
Summer Magic (1963)
Web Junkie (2013)
New TV Series Streaming on Netflix UK:
Blue Mountain State (2010-2011)
Braquo (2009-2011) [New Episodes]
Chef's Table (2015) [6 Episodes Added]
Lily's Driftwood Bay (2014) [Season 1 Added]
Mother Goose Club (2011) [Season 1 Added]
Spartacus (2010-2011)
Super 4 (2014) [Season 1 Added]
Unplanned America (2014) [Season 1 Added]