New Releases on Netflix UK (20th June)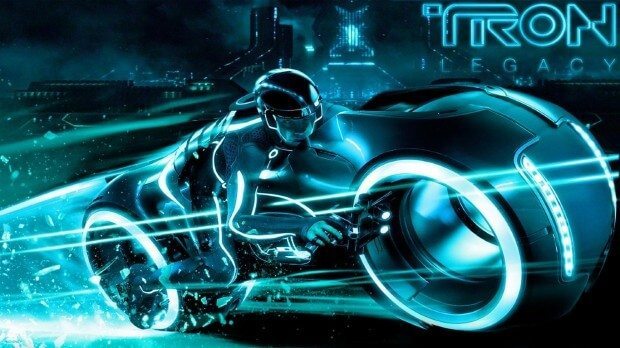 This week's big hitter is Disney's "TRON: Legacy". Now, I saw this when it came out in 2010 in IMAX 3D and I loved it. It was a very clever sequel and full of great action sequences. While some people say the storyline was weak, I actually thought it was very cleverly done. Why not just watch it and make up your own mind?
Lots of films and TV shows have returned this week including many children's favourites such as "Angelina Ballerina", "Thomas & Friends" and "Barney". We've also been given a number of new series from Channel 4 including series 4 of  the sci-fi comedy "Misfits", series 8 of Mitchell and Webb's "Peep Show" and series 2 of the slightly disturbing "Black Mirror".
New Movies Streaming on Netflix UK:
1 Chance 2 Dance (2013)
50 Dead Men Walking (2009)
A 2nd Chance (2011)
Ankhon Dekhi (2014)
Anton Corbijn Inside Out (2012) – Streaming Again
Candyman 2: Farewell to the Flesh (1995) – Streaming Again
Elephant Tales (2006)
Fireman Sam: The Great Fire of PontyPandy (2010)
Frozen Ground (2013)
Hair (1979)
His Girl Friday (1940)
Lovelace (2013)
Made of Honor (2008)
Madras Café (2013)
Que pena tu vida (2010) – Streaming Again
Shane Mauss: Mating Season (2013)
Teenage (2013)
Thomas & Friends: Calling All Engines (2005) – Streaming Again
Thomas & Friends: The Great Discovery (2008)
Tron: Legacy (2010)
Twilight in Volterra (2013)
Upstream Color (2013)
Vacancy (2007)
Walter Latham's Comedy After Dark (2013)
We Cause Scenes (2014)
New TV Series Streaming on Netflix UK:
Angelina Ballerina (2002-2003) – Streaming Again
Archer (2009-2014) [Seasons 4 and 5 added]
Barney and Friends (2003-2007) – Streaming Again
Barney: Animal ABCs (2008) – Streaming Again
Barney: Come on Over to Barney's House (2000) – Streaming Again
Barney: Let's Go to the Zoo (2002) – Streaming Again
Barney: Let's Play School (1999) – Streaming Again
Barney: Sing & Dance with Barney (2004) – Streaming Again
Black Mirror (2011) [Series 2 added]
Bob the Builder (1999-2000) – Streaming Again
Bob the Builder: On Site: Roads & Bridges (2008) – Streaming Again
Bob the Builder: Race to the Finish (2008) – Streaming Again
Bob the Builder: Scrambler to the Rescue (2007) – Streaming Again
Bob the Builder: Snowed Under / The Bobblesberg Winter Games (2004) – Streaming Again
Bob the Builder: The Knights of Can-a-Lot (2003) – Streaming Again
Fireman Sam (2007-2009)
Fresh Meat (2011) [Series 2 added]
Friday Night Dinner (2011) [Series 2 added]
The Inbetweeners Top Ten Moments (2011)
Made in Chelsea – Streaming Again
Misfits (2009-2012) [Series 4 added]
Peep Show (2003-2012) [Series 8 added]
Pingu (2003-2005) – Streaming Again
Thomas & Friends (1984-2011) – Streaming Again