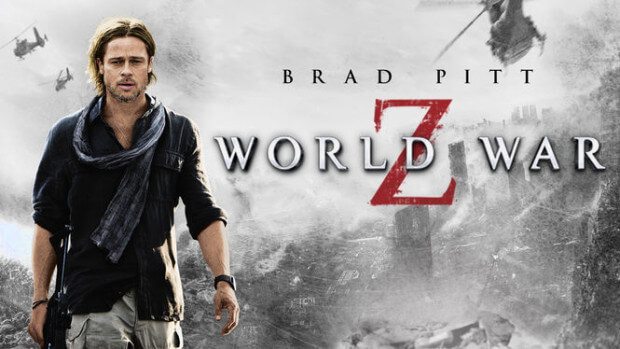 Whovian's rejoice! Although you could probably argue that a real Doctor Who fan would already own all the series on Blu-ray already… But still, casual fans of the BBC sci-fi stalwart will be pleased to see that the 2nd half of Season 7 has been added to Netflix this week! This season is the final one starring Matt Smith as The Doctor and should also include the 50th Anniversary Special "The Day Of The Doctor" – although this is showing as currently unavailable.
The 6th in the Vin-Diesel-does-Top-Gear film series has also been added. 2013's "Fast & Furious 6" sees the team reassemble to track, and bring down, a new lethal mastermind. Filled with car-chases and other car-type things (can you tell I've not seen this film?) across Europe, if the team succeed then they will receive a full pardon for their previous crimes and the chance to return to their families.
And the final big hitter this week is "World War Z" – 2013's zombie-apocalypse smash hit! Gerry Lane travels around the world on behalf of the United Nations to try and find out information about the deadly disease that is turning the whole world into mindless zombies.
Read on for the full list of this week's additions:
New Movies Streaming on Netflix UK:
The Backwoods [Bosque de sombras] (2006) – Streaming Again
Catfish (2010) – Streaming Again
Fast & Furious 6 (2013)
Haven (2004)
He Who Dares: Downing Street Siege (2014)
In Search of the Castaways (1962)
Jen Kirkman: I'm Gonna Die Alone (And I Feel Fine) (2015)
Meet the Mormons (2014)
The Other One: The Long Strange Trip of Bob Weir (2015)
The Painted Veil (2006) – Streaming Again
Recess: School's Out (2001)
Screamers (1995) – Streaming Again
Skinwalkers (2007)
World War Z (2013)
New TV Series Streaming on Netflix UK:
Between (2015) [A New Episode Every Week]
Doctor Who (2005-2012) [Series 7B Added]
H2O: Mermaid Adventures (2015) [Season 1 Added]
It's Always Sunny in Philadelphia (2005-2015) [Season 10 Added]
The New Detectives: Case Studies in Forensic Science (1996) [Season 1 Added]