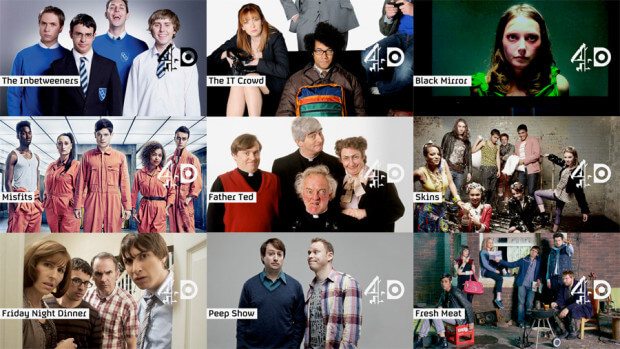 Today's BIG news is the return of many of the Channel 4 (4OD) shows that were removed a few months back! A lot of users mourned their loss and it looks like a new deal has been struck bringing back titles such as "Skins", "Father Ted" and "The IT Crowd".
Two popular films have also been added this week. Joss Whedon's "Much Ado About Nothing" is a modern re-telling of the classic Shakespeare comedy telling the stories of two very different couples and how they view love. "Jeff, Who Lives at Home" is the 2011 comedy/drama which sees two brothers, Jeff and Pat, teaming up to find out if Pat's wife is having an affair.
There have also been a handful of documentaries added this week too. "Dear Mr. Watterson" is a charming and relaxed look at the history of BIll Watterson's creation, 'Calvin & Hobbes'. Tip: you'll need to sit through the end credits to find out the reason for this documentary's title!
New Movies Streaming on Netflix UK:
Breaking the Girls (2013)
Chasing Beauty (2013)
The Conquest [La Conquête] (2011)
Dear Mr. Watterson (2013)
Grace (2009)
Greedy Lying Bastards (2012)
The Guardian (2006)
Jeff, Who Lives at Home (2011)
The Last Flight [Le Dernier Vol] (2009)
Much Ado About Nothing (2012)
Pimp (2010)
Vitality (2012)
New TV Series Streaming on Netflix UK:
Black Mirror (2011) [Streaming Again]
Father Ted (1995-1997) [Streaming Again]
Fresh Meat (2011) [Streaming Again]
Friday Night Dinner (2011) [Streaming Again]
The Inbetweeners (2008-2010) [Streaming Again]
The IT Crowd (2006-2010) [Streaming Again]
Misfits (2009-2011) [Streaming Again]
Peep Show (2003-2010) [Streaming Again]
Skins (2007-2011) [Streaming Again]
TEDTalks: Defying Disease (2011) [Streaming Again]
This Is England (2011) [Streaming Again]
Top Boy (2011) [Streaming Again]