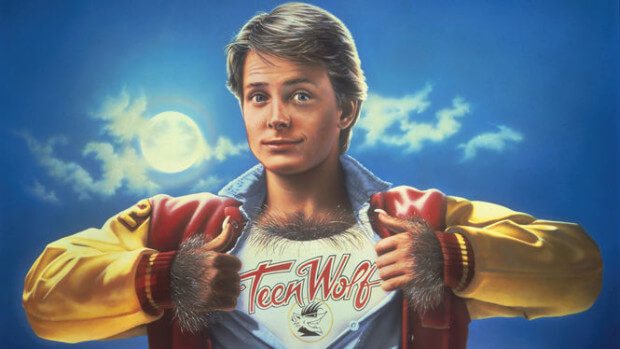 Who would have thought that the classic Disney animated film, "Cinderella", is 65 years old! In recent years it has been restored for DVD and Blu-ray and now it's arrived on Netflix. Cinderella tells the timeless tale of a young girl whose nasty stepmother and stepsisters stop her from attending the royal ball. However, with the help from her fairy godmother, a couple of talking mice and a sprinkling of magic her dream comes true – but will Cinderella find her Prince Charming?
Tom Cruise stars in the action=packed "Oblivion" from 2013. Set in the future after years of war with the alien race of Scavs, a team is sent to scavenge the Earth's remaining resources. On the trip a crashed spaceship is found and it's contents causes them to question everything they thought they knew about the recent wars…
Anyone who grew up in the 80's will be familiar with the film "Teen Wolf" starring Michael J Fox as a nerdy basketball player. He finds out, during his highschool years, that his family are werewolves and he soon begins to turn into one himself. However, he puts it to good use with his basketball playing and becomes a bit of a hit – not only with his improved skills, but with the ladies too.
Read on for the full list of this week's additions:
New Movies Streaming on Netflix UK:
Antitrust (2001)
Bhoothnath Returns (2014)
Cinderella (1950)
Delta Force 2: Operation Stranglehold (1990)
Eye for an Eye (1996)
First Kid (1996)
Hit and Run (2008)
The Hound of the Baskervilles (1959)
Irma La Douce (1963)
The Lords of Discipline (1983)
Missing in Action (1984)
Oblivion (2013)
The Private Life of Sherlock Holmes (1970)
The Spy Who Came In from the Cold (1965)
Teen Wolf (1985)
Testament (1983)
Will Penny (1968)
New TV Series Streaming on Netflix UK:
Derek (2012-2014) [Series 2 Added]
Peaky Blinders (2013)
Person of Interest (2011-2013) [Season 3 Added]