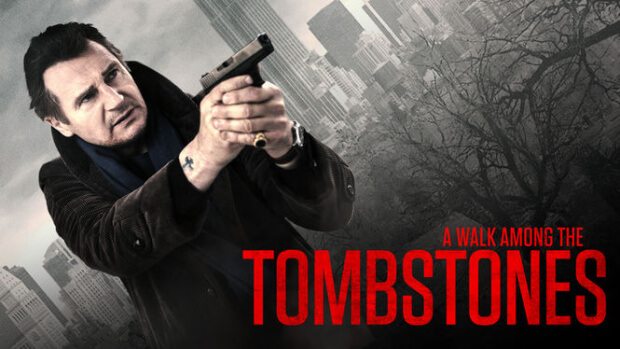 Welcome to this week's guide to Whats On Netflix UK. The slightly bizarre horror/comedy/weird anthology "ABCs of Death 2" was added this week. Similar to the first incarnation, the film is made up of 26 short tales form 26 different directors each with their own different ways to die. Some are very good, some are terrible, some are a bit disturbing and some are just downright weird… If you like horror then give it a try, you might discover a new director to keep an eye on in the future.
A number of Chinese films have been added this week, mostly martial arts, including: "The Avenging Eagle [Long xie shi san ying]", "Come Drink with Me [Da zui xia]", "Martial Arts of Shaolin [Nan bei Shao Lin]", "Out of the Dark [Wui wan yeh]" and "Shaolin Martial Arts [Hong quan yu yong chun]".
"Arena" is a film about an intergalactic fighting competition usually dominated by huge, alien monsters. This year though a human has entered and is pitted against various creatures…
And finally this week we have "A Walk Among the Tombstones" starring Liam Neeson as an ex-cop who is now a private investigator. He gets hired by a drug king-pin to try find out who kidnapped and murdered the king-pin's wife. As he investigates he finds a number of links to similar cases and he hopes to save a victim before they are murdered too.
Read on for the full list of this week's additions:
New Movies Streaming on Netflix UK:
A Most Wanted Man (2014)
A Walk Among the Tombstones (2014)
ABCs of Death 2 (2014)
Arctic Tale (2007)
Arena (1989)
The Avenging Eagle [Long xie shi san ying] (1978)
Bananas (1971)
Beef (2014)
Come Drink with Me [Da zui xia] (1966)
Crazy People (1990)
The Hardy Bucks Movie (2013)
Invaders from Mars (1986)
The Island of Dr. Moreau: Director's Cut (1977)
Martial Arts of Shaolin [Nan bei Shao Lin] (1986)
The Mighty Ducks (1992)
National Treasure: Book of Secrets (2007)
Out of the Dark [Wui wan yeh] (1995)
Pain & Gain (2013)
Salsa (1988)
Shaolin Martial Arts [Hong quan yu yong chun] (1974)
Sometimes They Come Back (1991)
This Property Is Condemned (1966)
The Unforgiven (1960)
What We Did on Our Holiday (2014)
Without a Paddle (2004)
The Wonderful Country (1959)
New TV Series Streaming on Netflix UK:
Bernard (2004) [New Episodes]
Olympus (2015) [Season 1 Added]