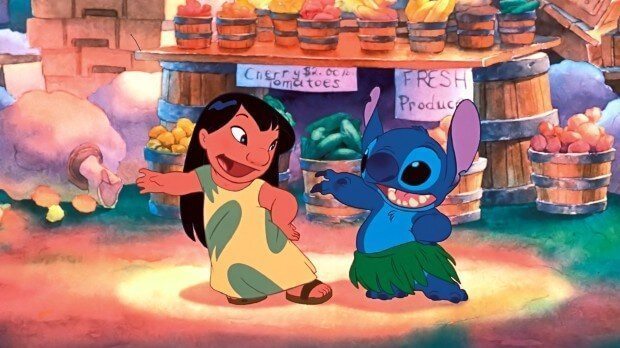 It's the end of the month again which means we're less than a week away for the big 'First of The Month' update for August. Up until today there were only a handful of additions but then a great selection of Channel 4 shows arrived this morning. There are three Comedy Showcase series, "Coma Girl", "Felix & Murdo" and "Milton Jones's House of Rooms". Joining these are a number of documentaries including two from the Cutting Edge series. The popular BBC series, "Luther", had it's third series added this week as well.
Anime fans were pleased with the addition of "Kill La Kill" and the "Gurren Lagann" series; with many UK Netflix users commenting that they were still waiting for the DVD release of "Gurren Lagann". Netflix comes up trumps, again!
Judging by the reaction on Facebook and Twitter this morning, "Utopia" is definitely one to watch! This series revolves around a mysterious graphic novel that has allegedly predicted various horrific events. However, anyone in it's possession is hunted down by a group known as The Network.
This week the younger viewers have been treated to Disney's "Lilo & Stitch", a personal favourite of mine about an genetic experiment who escapes to earth and ends up befriending a young Hawaiian girl.
New Movies Streaming on Netflix UK:
Churchill and the Fascist Plot (2013)
The Colony (2013)
George of the Jungle 2 (2003)
Girl Most Likely (2012)
Kill La Kill (2013)
Lilo & Stitch (2002)
New TV Series Streaming on Netflix UK:
Brave New World (2011)
Comedy Showcase: Coma Girl (2011)
Comedy Showcase: Felix & Murdo (2011)
Comedy Showcase: Milton Jones's House of Rooms (2012)
Cutting Edge: Blind Young Things (2007)
Cutting Edge: The Club (1994)
Gurren Lagann [Tengen Toppa Gurren Lagann] (2007)
Luther (2010-2013) [Series 3 added]
Richard III: The King in the Carpark
Sex Toy Stories (2013)
Skint (2013)
The Undateables [Series 2 added]
Utopia (2013)