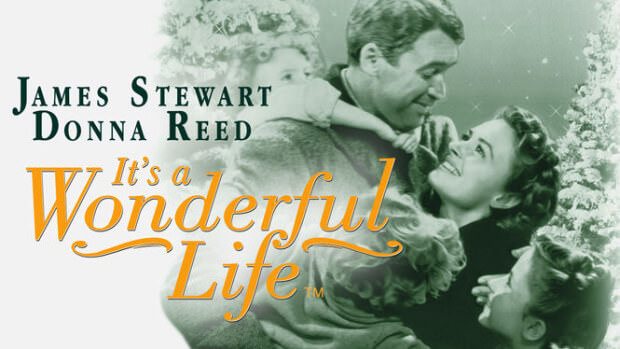 A very mixed bag this week – from the classic "It's a Wonderful Life" to the absurd "Team America: World Police" there should hopefully be something for everyone…
If you're a fan of the Marvel super hero franchise then you'll be pleased to see the addition of "Thor: The Dark World". When the Dark Elves return and threaten to take over the whole Nine Realms, Thor and his brother Loki must put aside their differences and save the day. It has breath-taking visuals – just look at Asgard without being in awe – and a fun storyline that jumps between London, Asgard and the other realms.It may not be the best Marvel film, but it's certainly an entertaining one.
"It's a Wonderful Life" is a classic film from 1946. When George Bailey looses a large sum of money he decides that it would be better for his friends and family to end his life. Before he can do it, a guardian by the name of Clarence turns up to try and persuade him not to go ahead. When all that fails, Clarence decides to show George what his home town would have been like if he had never existed. Will that change his mind? well, you'll have to see if life really is wonderful and watch the film yourself.
Some people just never stop working and genuinely love what they do. This is the case with Iris Apfel, a 93 year old fashion designer from New York who, despite her age, is still at the top of her game. Follow her and discover how her upbringing during the Great Depression fuels her to keep working in the fashion industry even to this day.
And, finally, we have "Toy Story 3" which completes the Toy Story Trilogy on Netflix UK. Set 10 years after Toy Story 2 (also on Netflix UK) when Andy is heading to college the toys are accidentally donated to a local nursery instead of being stored in the attic. Accepting their fate, the toys start to enjoy their new life but all is not what it seems. Their lives take a turn for the worst and Buzz, Woody and their crew must work together one last time to stay together. It's a great ending to a great set of films (I'm sorry, but I'm pretending they never gave Toy Story 4 the green light…) and I challenge you not to shed a tear towards the end…
Read on for the full list of this week's additions:
New Movies Streaming on Netflix UK:
Amistad (1997)
Area 51 (2015)
The Betrayed (2008)
Blue State (2007)
Bull Durham (1988)
Chocolate City (2015)
Drunk Wedding (2015)
Election (1999)
The Experts (1989)
Flashback (1990)
Flesh and Bone (1993)
Fright Night (2011) – Streaming Again
From Beyond (1986)
The Heartbreak Kid (2007)
It's a Wonderful Life (1946)
The Kite Runner (2007)
Kung Fu Killer (2014)
Last Tango in Paris (1972)
Mr. Magoo (1997)
Mr. Mom (1983)
Night of the Comet (1984)
Not Suitable for Children (2012)
The Package (1989)
R.I.P.D. (2013)
Shootout at Lokhandwala (2007)
Skin Trade (2015)
SMOSH: The Movie (2015)
Stargate: The Ark of Truth (2008)
Stephen King's Thinner (1996)
Team America: World Police (2004)
Thor: The Dark World (2013)
Toy Story 3 (2010) – Streaming Again
New Documentaries Streaming on Netflix UK:
Iris (2014)
The Last Patrol (2014)
New TV Series Streaming on Netflix UK:
Life Unexpected (2010) – Streaming Again
VeggieTales in the House (2015) [Season 2 Added]