New Releases on Netflix UK (27th March)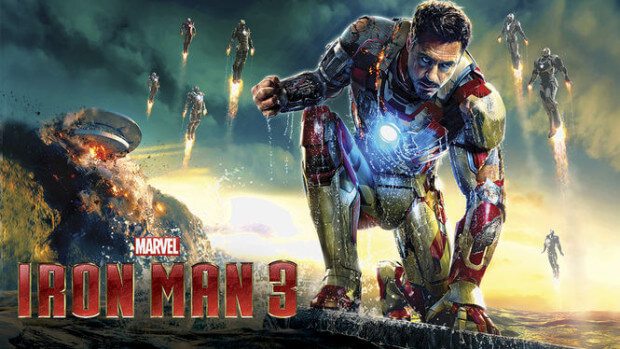 Another busy week this week new additions on Netflix UK – not only busy, but also some great quality too! One of the more popular additions this week is Marvel's "Iron Man 3" from 2013. I know the film got mixed reviews for being a little too comedic but if you read any Marvel comics you'll see that comedy is a given in most Marvel comics – so why not include that in the films? "Iron Man 3" follows on from the events of "Avengers Assemble" with Tony Stark recovering emotionally. However, a new foe going by the name of The Mandarin tears Stark's world apart and he is left to protect those closest to him and wondering about the future of Iron Man. It's a fun, action-packed film and well worth a watch either as a standalone film or as a part of the larger Marvel Cinematic Universe.
Another big film is the multiple-award winning, biographical drama "The King's Speech". After his brother abdicates from the throne, George suddenly finds himself as the King of the UK and Northern Ireland – although he suffers from a stammer and many believe he is unworthy of being King. The film follows his friendship with an unconventional speech therapist who works with him to help him become the great monarch who leads the country through the war.
And now something you may not be familiar with: "Two Days, One Night [Deux jours, une nuit]". This film follows a young Belgian mother who finds out that she is going to lose her job because her co-workers opted for a pay-rise instead. She only has one weekend (two days, one night) to convince her colleagues to give up their pay-rise so that she can keep her job
Read on for the full list of this week's additions:
New Movies Streaming on Netflix UK:
Akmal: Life of Akmal (2014) – Streaming Again
American Ninja (1985)
At Close Range (1986)
The Bad News Bears in Breaking Training (1977)
Bandits (2001)
Breach (2007)
Carl Barron: A One Ended Stick (2013) – Streaming Again
Excess Baggage (1997)
The Family Jewels (1965)
First Target (2000)
Gattaca (1997)
In Hell (2003)
Iron Man 3 (2013)
Ivory Tower (2014)
The King's Speech (2010)
Layer Cake (2004)
Let's Scare Jessica to Death (1971)
The Long Ships (1964)
The Man Who Would Be King (1975)
The Many Adventures of Winnie the Pooh (1977)
Miracle Mile (1988)
Mrs. Winterbourne (1996)
Out of Reach (2004)
The Perfect Weapon (1991)
Poltergeist III (1988)
Posse (1975)
The Punisher (2004)
Richard Pryor: Live on the Sunset Strip (1982)
Runaway (1984)
sex, lies, and videotape (1989)
Sniper 3 (2004)
Spanglish (2004)
Support Your Local Gunfighter (1971)
Support Your Local Sheriff (1969)
Suspect Zero (2004)
Teacher's Pet (1958)
Two Days, One Night [Deux jours, une nuit] (2014)
The Umbilical Brothers: The Rehearsal (2014) – Streaming Again
Vanishing on 7th Street (2010) – Streaming Again
We Are the Giant (2014)
You Got Served: Take It to the Streets (2004)
New TV Series Streaming on Netflix UK:
Friday Night Lights (2006-2010) [Season 5 Added]
Trailer Park Boys (2001-2015) [Season 9 Added]