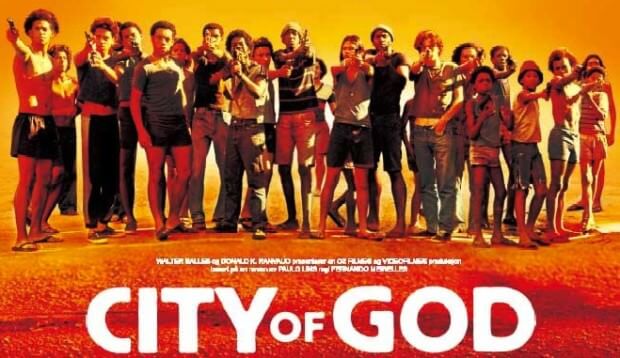 Towards the end of April we had a number of new documentaries added – to the point where I wondered if there were ever going to be any new films or TV shows! That changed yesterday with the 'first of the month' additions resulting in this week's additions totalling over 60 new films, TV shows and documentaries.
Some of the bigger films this week include 'City of God', the Brazillian drama set in the slums of Rio de Janeiro; Zombie-horror flick 'The Crazies'; and the award-winning '@Suicide Room' about the struggles of a popular teenager who spends his time in an online 'suicide room' after being seen kissing another boy.
The first 6 seasons of 'Scrubs' have been added; the American comedy series ran from 2001 to 2010 (9 seasons) and is set in the fictional Sacred Heart hospital. Two new Sci-fi series have also been added to the TV shows this week: 'Alphas' and 'No Ordinary Family'.
For the younger viewers there are more episodes of 'The Smurfs' and the slightly odd 'Almost Naked Animals', although there haven't been many films. Two exceptions are 'Miss Potter', which tells the story of Beatrix Potter using a mix of live action and animation and the 2001 sci-fi film 'Jimmy Neutron: Boy Genius'.
New Movies Streaming on Netflix UK:
The 6th Man (1997)
A Prayer for the Dying (1987)
The Adventures of the American Rabbit (1986) – Streaming Again
Aliens of the Deep (2005)
Angels of Sex [El sexo de los ángeles] (2012)
The Assassination (2008)
Beloved [Les Bien-Aimés] (2011)
Beneath Hill 60 (2010)
Big Business (1988)
Billy Madison (1995)
Burning Bright (2009)
Camp 14: Total Control Zone (2012)
Circumstance [Sharayet] (2011) – Streaming Again
City of God [Cidade de Deus] (2002)
Congo (1995)
The Cost of Love (2011)
The Crazies (2010)
Deceived (1991)
Delirious (2006)
Down Terrace (2009)
Drunkboat (2010)
Eating Out: Drama Camp (2011)
The Expatriate [Erased] (2012)
Forbidden Woman (2012)
The Good Life (2012)
The Great Divide (2012)
Gumball 3000: Coast to Coast (2009)
Harriet the Spy: Blog Wars (2010)
Heartstopper (2006)
I Am Slave (2010)
Jade (1995)
Jimmy Neutron: Boy Genius (2001)
Kids in America [Take Me Home Tonight] (2005)
Kiss the Water (2013)
Kumaré (2011)
Miss Potter (2006)
Mixed Kebab (2012)
My Soul to Take (2010)
The Network (2013)
The Ninth Gate (1999)
Operating Instructions (2008)
Our Paradise [Notre paradis] (2011)
R.L. Stine's Mostly Ghostly (2008)
Rabbit Hole (2010)
Recipe for Disaster (2003)
Role/Play (2010)
Romeos (2011)
Scrubs (2001-2006) – TV
Shahid (2012)
Slap Shot 3: The Junior League (2008)
Smokey and the Bandit II (1980)
Snitch (2013)
Splinters (2011)
Stephen King's Desperation (2006)
Steve Byrne: Champion (2014)
Stevie (2008)
@Suicide Room [Sala Samobójców] (2011)
The Ten Commandments (2007)
To Love and Die in L.A. (2008)
Undercover Brother (2002)
Unhung Hero (2013)
Virgin Territory (2008)
The Waiting Room (2012)
What Dreams May Come (1998)
The Whistleblower (2010)
New TV Series Streaming on Netflix UK:
Almost Naked Animals (2011)
Alphas (2011-2012)
Make It or Break It (2009-2012)
No Ordinary Family (2010)
The Smurfs (1981) [New Episodes]