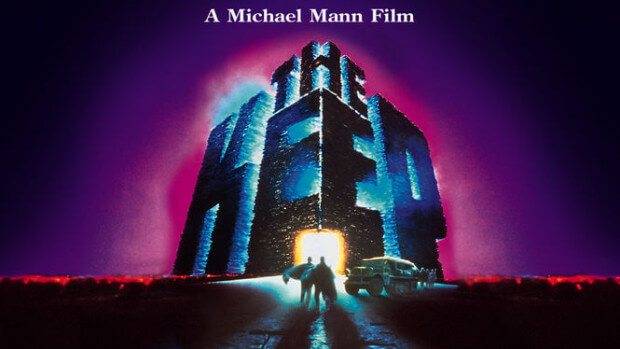 Welcome back to another weekly round up of What's On Netflix UK! If you've been stuck in an area that's had a lot of snow then I hope you've made good progress on whatever series you're watching on Netflix at the moment – I'm currently working through Season 2 of "The Bridge". But, enough about me, here are this week's additions.
A popular addition this week, judging by the number people discussing it on Twitter, is Michael Mann's "The Keep" – a classic British horror film from 1983. This atmospheric masterpiece tells the story of Nazi's setting an ancient demon free from a keep in Romania and a Jewish scholar is brought in to try and keep the evil contained.
Season 5 of the popular American court drama "The Good Wife" was added this week. After her husband, a state attorney, was imprisoned after a high profile sex scandal, Alicia Florrick becomes a litigator for a law firm and must prove herself in court while still looking after her family and dealing with the shame her husband brought about. Here's a tip for you – Season 6 is airing from this week in the UK – so why not record that so you can watch it after having a binge of Season 5?
And, finally, all 8 series of the brilliant ITV series "Foyle's War" have returned to Netflix UK this week. Set in World War 2, the series follows Inspector Foyle investigating crime on the home front and then, in later series when he retires, he begins to work for MI5.
Read on for the full list of this week's additions:
New Movies Streaming on Netflix UK:
A Country Coyote Goes Hollywood (1965)
Ace High [I quattro dell'Ave Maria] (1968)
The Adventures of Priscilla, Queen of the Desert (1994)
Back to School (1986)
Changing Lanes (2002)
The Cutting Edge (1992)
Dead Like Me: Life After Death (2009)
Fled (1996)
Get Real (1998)
Gore Vidal: The United States of Amnesia (2013)
Gorky Park (1983)
Happy Christmas (2014)
Into the Blue 2: The Reef (2009)
The Keep (1983)
Mardaani (2014) – Streaming Again
The Molly Maguires (1970)
The Night of the Grizzly (1966)
Saved by the Bell: Hawaiian Style (1992)
Saw IV (2007)
Walking Tall (1973)
The Warriors (1979)
New TV Series Streaming on Netflix UK:
Foyle's War (2003-2013) – Streaming Again
The Good Wife (2009-2013) [Season 5 Added]
TED Talks: Life Hack (2011) [New Episodes]