New Releases on Netflix UK (30th May)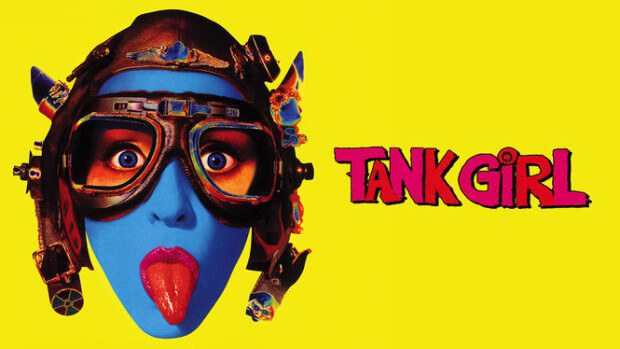 Good morning! You may have noticed that this week's update is on a Saturday instead of the usual Friday – sorry about that, but it is the school holidays after all… and if my life gets turned upside down then I only feel it's fair that yours does too!
First up we have a classic superhero film from before the days when comic book films were given big budgets and fancy CGI. "The Phantom" is a fun, family film set in the 1930's. The Phantom travels from Africa to New York to try and stop a rich maniac from obtaining three magic skulls that would give him ultimate power. Certainly not the greatest film in the world, but an enjoyable 'goodies vs baddies' fantasy film.
"Tank Girl" is a bit like Marmite – you either love it or hate it. While fans of the comic despise the film (apparently the 'failure' of the film resulted in bankruptcy for the comic series), I actually rather enjoyed it and can't wait to see it again! In 2033 the world is a desolate place run by one, single Mega Corporation who also hold Tank Girl captive. Upon escaping, Tank Girl steals a tank and befriends Jet Girl (who steals a jet) as well as a team of mutant human-kangaroo hybrids. It's not the most serious of films, but it should provide a pleasant afternoon's viewing.
And, finally, in what has turned out to be a comic book update: "Dennis the Menace and Gnasher" brings the classic children's comic to the small screen. The first season of the latest animated incarnation has been added and sees Dennis, and his dog Gnasher, causing all sorts of mischief. A fun watch for the younger viewers.
Read on for the full list of this week's additions:
New Movies Streaming on Netflix UK:
A New Leaf (1971)
The Adventures of Food Boy (2008)
Beauty and the Beast [Cannon Movie Tales: Beauty and the Beast] (1987)
The Big Green (1995)
Boy Meets Girl (2014)
Flawless (1999)
Foxfire (1996)
Hannah Montana / Miley Cyrus: Best of Both Worlds Concert (2007)
Hot Girls Wanted (2015)
The Hunter (1980)
If… (1968)
Invasion U.S.A. (1985)
Mermaids (1990)
The Phantom (1996)
Radio Days (1987)
The Rage: Carrie 2 (1999)
Tank Girl (1995)
The Thomas Crown Affair (1999) – Streaming Again
The Wild Thornberrys Movie (2002)
Winter People (1989)
New TV Series Streaming on Netflix UK:
Dennis the Menace and Gnasher (2013) [Season 1 Added]
King Arthur's Disasters (2005) [Season 1 Added]
Richie Rich (2015) [Season 2 Added]
Taxi Brooklyn (2014) [Season 1 Added]
Underbelly (2008-2010) – Streaming Again