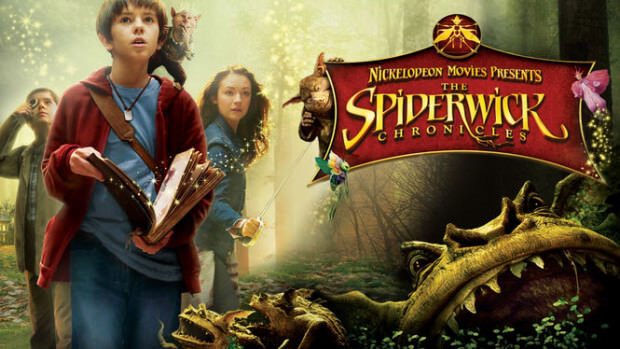 Welcome to September and what an exciting start to the month we've had! First up this week we have the "Beverly Hills Cop" trilogy. These three action-comedies, starring Eddie Murphy, follow Detroit-cop Axel Foley as he heads to Beverly Hills, California to work on various murder cases. Big hits in the late 80's and early 90's, these are likely already on a lot of people's MyList's!
"Still Game" is a cult, Scottish comedy series revolving around two OAPs, Jack and Victor, who love to reminisce about the old days, complain about modern times and get into various scrapes along the way.
The brilliant Disney/Pixar movie, "Up" has also made a welcome return this week. When 78 year old Carl is forced to move into a retirement home he has one final trick up his sleeve: he makes his house float away. Only there's a slight snag, he has an 8 year old boy scout called Russell on board… Together head to South America in search of a lost land and have an unexpected adventure alongside talking dogs and a bird called Kevin…
The Coen Brothers' film "No Country for Old Men" tells the story of a hunter who finds $2m when he stumbles across a drug-deal that's gone terribly wrong. After taking the money for himself he starts getting hunted by a violent hitman who will stop at nothing to get the cash.
And finally for this week we have the wonderful family adventure film "The Spiderwick Chronicles". When lots of strange accidents and disappearances start happening in the Spiderwick Estate a young boy gets the blame, but he, alongside his siblings, uncover a magical world full of faeries and creatures that could explain the secrets behind the estate.
Read on for the full list of this week's additions:
New Movies Streaming on Netflix UK:
Airplane II: The Sequel (1982)
Along Came a Spider (2001) – Streaming Again
Bad Night (2015)
Banshee Chapter (2013)
Beverly Hills Cop (1984)
Beverly Hills Cop II (1987)
Beverly Hills Cop III (1994)
Can You Canoe (2012)
Chinatown (1974)
Cloverfield (2008)
Dark Summer (2015)
Days of Thunder (1990)
Entertainment (2014)
The Flintstones (1994)
Genius Party (2007)
Genius Party Beyond (2008)
Heather McDonald: I Don't Mean to Brag (2014)
Jay and Silent Bob Strike Back (2001) – Streaming Again
Jock the Hero Dog (2011)
LEGO Ninjago: Masters of Spinjitzu: Way of the Ninja (2011) – Streaming Again
LUV (2012)
Man of the House (1995)
Max Keeble's Big Move (2001)
Mind Game (2004)
No Country for Old Men (2007)
The One (2001)
Princess Arete (2001)
Ram Lakhan (1989)
The Reconstruction of William Zero (2015)
The Spiderwick Chronicles (2008)
Through the Woods (2014)
The Two Jakes (1990)
Up (2009) – Streaming Again
New Documentaries Streaming on Netflix UK:
1971 (2014)
Aliens on the Moon: The Truth Exposed (2014)
American Experience: Butch Cassidy and the Sundance Kid (2014)
Capital C (2014)
Cybercrimes with Ben Hammersley (2014) [Season 1 Added]
Facing the Atlantic (2012) [Season 1 Added]
Gonchi (2015)
I Dream of Wires (2014) – Streaming Again
In Search of Pippa Middleton (2011)
Journey to Le Mans (2014)
Kung Fu Elliot (2014)
Living on One Dollar (2013)
Pelican Dreams (2014)
Rugged Wales (2012) [Season 1 Added]
The Search for General Tso (2014)
Silenced (2014)
Super Structures of the World (1998) [Season 1 Added]
Time Is Illmatic (2014)
New TV Series Streaming on Netflix UK:
Anna's Wild Life (2012)
Badults (2013) [Season 1 Added]
Chaplin & Co. (2012) [Season 1 Added]
Da Jammies (2015) [Season 1 Added]
Empresses in the Palace (2011) [Season 1 Added]
The Fear (2012) [Season 1 Added]
Gary: Tank Commander (2009) [Season 1 Added]
Giggle and Hoot's Best Ever! (2014)
LEGO Ninjago: Masters of Spinjitzu (2014) [Season 3 Added]
Line of Duty (2014)
Mouk (2011) [Season 1 Added]
My Side of the Sky (2014) [Season 1 Added]
Still Game (2007) [Seasons 4 and 5 Added]
The Straits (2012) [Season 1 Added]
Suckers (2010) [Season 1 Added]
Timmy Time (2010)
Timmy Time: Timmy's Christmas Surprise (2011)
Timmy Time: Timmy's Seaside Rescue (2011)
Transformers Prime (2013)
Trivia (2012) [Season 2 Added]
Zig & Sharko (2010) [Season 1 Added] – Streaming Again