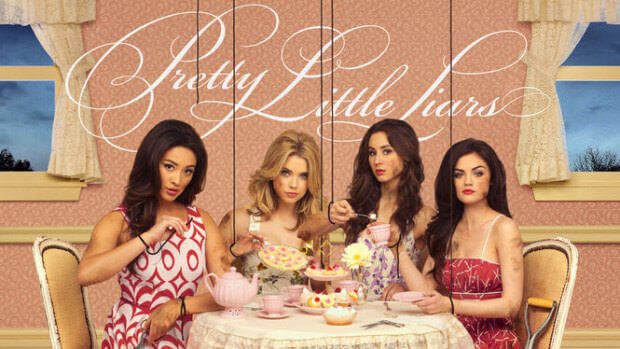 These days it seems like we're getting a new Netflix Original Series every few weeks and this week is one of those weeks! The latest treat is the sci-fi series "Sense8" from The Wachowskis, creators of The Matrix trilogy that follows 8 strangers from around the world whose minds become linked after a fatal shooting. Suddenly finding themselves in each other's lives, as well as their secrets, they find they have to work together to fight those in the world who see them as a threat. See below for the trailer:
A popular addition this week is the 2001 spoof "Wet Hot American Summer". Set in the last days of Camp Firewood, an American Summer camp, in 1981 this comedy follows the kids attending the camp as well as it's leaders. There are love triangles, falling space debris, waterfall rescues, cool kids, talking vegetable cans and the all important end-of-camp talent show! Also, Netflix have announced an exclusive prequel mini-series to this too.
I'm not wanting to bang on about exclusives again, but another one this week is the new season of "Pretty Little Liars". Now onto season 6, this popular American series is currently airing in the states and the new episodes are landing on Netflix UK each week.
There have also been a number of documentaries added this month so take a look at the list below for all the additions:
New Movies Streaming on Netflix UK:
Advanced Style (2014)
All This Mayhem (2014)
Angel (2007)
The Apartment (1960)
Avengers Confidential: Black Widow & Punisher (2014)
Deeper [Jeremy Jones' Deeper] (2010)
Delivery (2014)
The Eternal Zero [Eien no 0] (2013)
Fishtail (2015)
Further [Jeremy Jones' Further] (2012)
The Guvnors (2014)
Half Nelson (2006)
Higher [Jeremy Jones' Higher] (2014)
Hits (2014)
Iesodo: Believe (2013)
Life of Crime (2013)
Nurse (2014)
Obvious Child (2014)
On the Way to School [Sur le chemin de l'école] (2013)
Plan B: True (2014)
The Prince (2014)
Redirected (2014)
Severe Clear (2009)
Superdad (1973)
Trespass (2011) – Streaming Again
Wet Hot American Summer (2001)
Wish I Was Here (2014)
New TV Series Streaming on Netflix UK:
Continuum (2012-2014) [Season 3 Added]
Elias: Rescue Team Adventures (2015) [Season 1 Added]
Miss Fisher's Murder Mysteries (2012-2013) [Season 2 Added]
Partners (2014) [Season 1 Added]
Pretty Little Liars (2010-2015) [New Episodes] [New Episode Every Thursday]
Sense8 (2015) [Season 1 on June 5]
SheZow (2012) [Season 1 Added]
TEDTalks: Life Lessons & Confessions (2012-2015) [Season 2 Added]