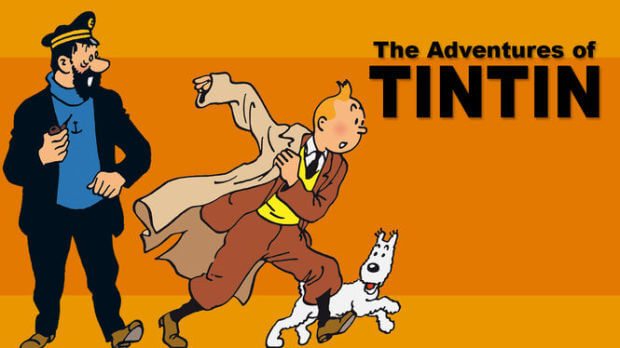 I'll get straight to the point. It's a new month. There are new things added. Just read the list below…
Just kidding, obviously! So, what do we have this week? There's been quite a lot added from a good mixture of genres. To coincide with the high street, Netflix have added a number of Christmas-themed films: "Santa Baby 2", "Snow", "Snow 2", "Christmas Cupid" and "Snowglobe". I refuse to do Christmas in September so you'll have to find out their synopses for yourself!
"Bio-Dome" caught my eye this week; a silly film starring Pauly Shore and Kylie Minogue that sees two stoner friends inadvertently getting stuck in an enviromental project for a whole year. It reminds me of my university days and I'll definitely be watching it again – just don't take it seriously and you might enjoy it!
All 3 seasons of "The Adventures of Tintin" arrived this week too. The early 90's animation follows the tales of Belgian reporter Tintin and his trusty dog Snowy as they travel around the world on various adventures.
And, finally, one for the horror fans: "The House of The Devil". Set in the 80's a college student takes on a baby-sitting job to raise funds for getting her own apartment. The new job coincides with a full lunar eclipse and she slowly realises that she is a part of a satanic ritual.
That's all for now, read on for the full list of this week's additions.
New Movies Streaming on Netflix UK:
51 (2011) – Streaming Again
A Good Old Fashioned Orgy (2011) – Streaming Again
A Year in Burgundy (2013)
American Ninja 4: The Annihilation (1991)
Asterix the Gaul [Astérix Le Gaulois] (1967)
Asterix: The 12 Tasks [Les douze travaux d'Astérix] (1976)
The Bastard Sings the Sweetest Songs (2012)
Berlin Job [St. George's Day] (2012)
Big Words (2013)
Bio-Dome (1996)
Brave (2007)
Brother's Shadow (2006)
Charlie Bartlett (2007)
Christmas Cupid (2010)
Citizen Koch (2013)
The Cry of the Owl (2009)
The Double (2011)
Dragon Eyes (2012) – Streaming Again
Empire State (2012)
Flame and Citron [Flammen & Citronen] (2008)
The Forbidden Kingdom (2008) – Streaming Again
Girl Rising (2013)
Honor Diaries (2013)
Hoodlum (1997)
Hope Springs (2003)
The House of the Devil (2009)
I Am Soldier (2014)
I Hope They Serve Beer in Hell (2009) – Streaming Again
In Our Name (2010)
In the Electric Mist (2009)
Love the Beast (2009)
Loving Miss Hatto (2012)
Men at Lunch (2012)
Middle of Nowhere (2012)
Milk? (2012)
Muscle Shoals (2013)
Naked Ambition: An R-Rated Look at an X-Rated Industry (2009) – Streaming Again
Note to Self (2012)
The Other Woman [Love and Other Impossible Pursuits] (2009) – Streaming Again
The Ramen Girl (2008) – Streaming Again
Santa Baby 2: Christmas Maybe (2009)
Semisweet: Life in Chocolate (2012)
Snow (2004)
Snow 2: Brain Freeze (2008)
Snowglobe (2007)
Teacher's Pet (2004)
Transit (2012) – Streaming Again
The Unbelievers (2013)
Uprising (2012)
We Are the Freaks (2013)
New TV Series Streaming on Netflix UK:
The Adventures of Tintin (1991-1992)
Earthflight (2011)
Generation War [Unsere Mütter, unsere Väter] (2013)
Ice Age Giants (2013)
Joanna Lumley: The Quest For Noah's Ark (2012)
LEGO: Legends of Chima (2013-2014) [Season 2 added]
Life Below Zero (2013)
The Magic Roundabout (2007)
Miranda (2009)
The Paradise (2012)
Spies of Warsaw (2013)
TED Talks: Life Hack (2011) [New episodes added]
Trailer Park Boys (2001-2014) [Season 8 added]