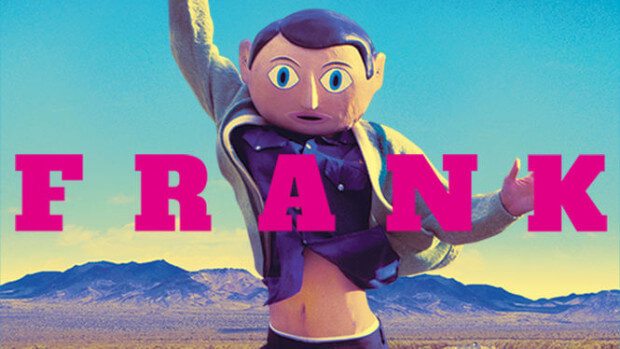 It's Friday which means it's time for your weekly round up of What's On NetflixUK. It's been quite quiet for the start of a new month but this time Netflix have given us quality, not quantity.
First up is last years "Frank", based loosely on the life of the late Chris Sievey – a.k.a. Frank Sidebottom. The film stars Michael Fassbesnder as the ridiculously large-headed frontman of a silly pop group.
Two great new TV series have arrived with "Community" and "Fargo". "Community" has gained a cult status and is based in a community college where lawyer, Jeff Winger, is sent when it is found out that his credentials are somewhat dubious – but then it transpires that many of the students and teachers are in the same position. All 5 seasons have been made available and Yahoo! have recently purchased the rights to create season 6. "Fargo" is a series from last year based on the Coen Brother's film of the same name. With an all-star cast the series tells the stories of various quirky Minnesotans and local crimes.
The anime catalogue has had an update with "Tokyo Ghoul", "Zanky" and season 2 of "Space Dandy" all being added this week.
Oh, and "Sharknado 2: The Second One"… Need I say more?! :/
Read on for the full list of this week's additions:
New Movies Streaming on Netflix UK:
Alpha and Omega (2010) – Streaming Again
And the Oscar Goes To… (2014)
Attila Marcel (2013)
Big Sur (2013)
Bodyguard (2011) – Streaming Again
Davy Crockett: King of the Wild Frontier (1955) – Streaming Again
Enquiring Minds [Enquiring Minds: The Untold Story of the Man Behind the National Enquirer] (2014)
Expelled (2014)
Frank (2014)
Gucci: The Director [The Director: An Evolution in Three Acts] (2013)
The Guilt Trip (2012)
HairBrained (2013)
The Hunchback of Notre Dame II (2002)
The Hunters (2013)
Mea Culpa (2014)
Now: In the Wings on a World Stage (2014)
Oz the Great and Powerful (2013)
Scintilla (2014)
Sharknado 2: The Second One (2014)
Supermensch: The Legend of Shep Gordon (2013)
We Could Be King (2014)
The Wee Man (2013)
You Laugh But It's True (2011)
Zapped (2014)
New TV Series Streaming on Netflix UK:
Community (2009-2014) [5 Seasons Added]
Danger 5 (2012) [Season 1 Added]
Departures (2008-2009) [2 Seasons Added]
Ever After High (2013-2015) [Season 2 Added]
Fargo (2014) [Season 1 Added]
RWBY (2012) [1 Season Added]
Space Dandy (2014) [Season 2 Added]
Tokyo Ghoul (2014) [1 Season Added]
VeggieTales in the House (2014)
Zanky (2014) [1 Season Added]