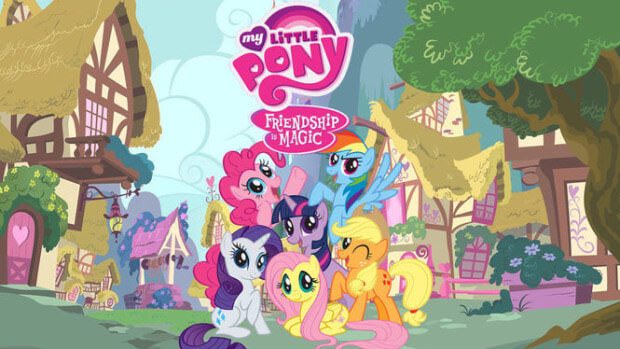 It's the start of a new month so we have a lot to get through this week with new movies, documentaries and TV series. First up we have "The Best of Me", a romantic drama that sees two high-school sweethearts AManda and Dawson reunited at a funeral of a mutual friend. While they still have feelings for each other Amanda struggles with being pushed away by Dawson 20 years earlier. Is it true that you never forget your first love?
As the number of documentaries steadily grows on Netflix UK we have decided to list these separately below. Here are a few highlights:
"Spellbound" – follow obsessive parents and intelligent children through the world of Spelling Bees (spelling competitions)
"Josef Fritzl: Story of a Monster" – interviews and rare footage showing the horror that Fritzl put his own children through while he kept them locked up for years
"Dumbstruck" – meet five performers showing that the art of ventriloquism isn't dead
"The Secret Life of Birds" – a brilliant BBC documentary mini-series about the habits and lives of birds
And, finally, fans of My Little Pony may be pleased to see so much new content featuring these lovable ponies – six films and one series covering 2004 to 2013:
Article Continues Below...
"Dancing in the Clouds" (2004)
"A Very Minty Christmas" (2005)
"Friends are Never Far Away" (2005)
"The Princess Promenade" (2006)
"The Runaway Rainbow" (2006)
"Twinkle Wish Adventure" (2009)
"Friendship Is Magic" (2010-2013)
Read on for the full list of this week's additions:
New Movies Streaming on Netflix UK:
A Goofy Movie (1995)
August (2011) – Streaming Again
The Best of Me [Best of Me] (2014)
The Daughter of Dawn (1920)
Eat with Me (2014)
The Grandmaster [Yi dai zong shi] (2013)
Hyena (2014)
Mouse Hunt (1997)
Open Range (2003)
Pants on Fire (2014)
Persona 3 the Movie: #2 Midsummer Knight's Dream [Gekij] (2014)
The Reluctant Fundamentalist (2012)
The Rewrite (2014)
Shaolin Soccer [Siu Lam Juk Kau] (2001) – Streaming Again
Son of God (2014)
Space Station 76 (2014)
Strange Wilderness (2008)
Tiger Orange (2014)
New Documentaries Streaming on Netflix UK:
A Day Without Cancer (2013)
American Experience: The Amish: Shunned (2014)
Antarctic Edge: 70° South (2015)
The Central Park Five (2012)
#chicagoGirl: The Social Network Takes on a Dictator (2013)
Chronic-Con, Episode 420: A New Dope (2013)
Dior et Moi [Dior and I] (2014)
Dumbstruck (2010)
Flex Is Kings (2013)
God Loves Uganda (2013)
Hunting the Lost Symbol (2009) – Streaming Again
I Am. Shimon Peres (2014)
The Internet's Own Boy: The Story of Aaron Swartz (2014)
Josef Fritzl: Story of a Monster [Monster: The Josef Fritzl Story] (2010)
Kids for Cash (2013)
The Kill Team (2013)
Maidentrip (2013)
MotherTruckers (2012)
Motivation 2: The Chris Cole Story (2015)
Point and Shoot (2014)
The Royals (2013) [Season 1 Added]
The Secret Life of Birds (2011) [Season 1 Added] – Streaming Again
Sex: My British Job (2013)
Spellbound (2002)
New TV Series Streaming on Netflix UK:
The Adventures of Chuck & Friends (2010-2011)
The Border (2008-2009) – Streaming Again
Club de Cuervos (2015) [All Episodes Added]
The Code (2014) [Season 1 Added]
The Delivery Man (2015) [Season 1 Added]
FETCH! with Ruff Ruffman (2008-2009)
Freak Encounters (2010) [Season 1 Added]
The Fuzz (2014) [Season 1 Added]
Gotham (2014) [Season 1 Added]
Hit Record on TV with Joseph Gordon-Levitt (2014) [Season 1 Added]
Littlest Pet Shop (2012-2013)
Lunch Monkeys (2009-2011)
Mushi-Shi [Mushishi] (2014) [Season 2 Added]
My Little Pony: A Very Minty Christmas (2005)
My Little Pony: Dancing in the Clouds (2004)
My Little Pony: Friends are Never Far Away (2005)
My Little Pony: Friendship Is Magic (2010-2013) [Seasons 1-4 Added]
My Little Pony: The Princess Promenade (2006)
My Little Pony: The Runaway Rainbow (2006)
My Little Pony: Twinkle Wish Adventure (2009)
Pound Puppies (2012-2013)
Project Mc² (2015) [Season 1 Added]
Run (2013) [Season 1 Added]
Small Time Gangster (2011) [Season 1 Added]
Special Ops Mission (2009) [Season 1 Added]
Stewart Lee (2014) [Season 1 Added]
Strictly Sexual: The Series (2011) [Season 1 Added]
Toot the Tiny Tugboat (2014) [Season 1 Added]
Transformers: Rescue Bots (2014) [Season 2 Added]
Trivia (2011) [Season 1 Added] – Streaming Again
Vexed (2010-2012)
WordWorld (2007) [Season 1 Added]