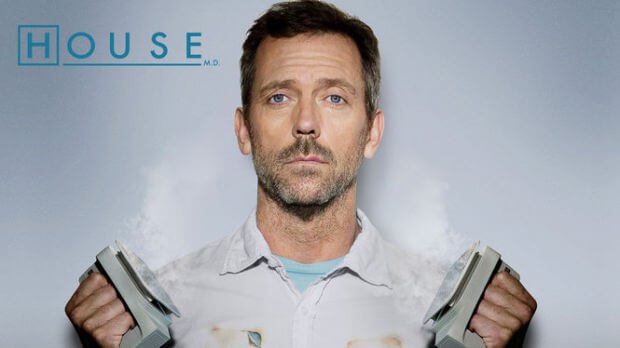 Just 9 months after it's UK cinematic release, the 2014 reboot of "Robocop" has landed on Netflix! Whether you love it or hate it, you can't deny that this is a pretty big scoop for Netflix – it's not even on US Netflix. Set in the not-too-distant future, Alex Murphy is shot and critically injured while working as a co in Detroit. He is then turned into the cyborg Robocop to aid in law enforcement.
"The Railway Man", starring Colin Firth and Nicole Kidman, is a 2013 drama set decades after the end of World War 2. Eric, a former British Army officer, falls in love and starts to uncover some uncomfortable fact that bring back his memories of being tortured as a prisoner of war.
In TV, season 8 of the US version of "The Office" has been added along with the entire series of the Hugh Laurie-fronted "House MD".
The younger viewers have been treated to the Christmas-themed "Caillou's Holiday Movie" as well as Disney's "Tinker Bell and the Lost Treasure".
Keep reading for the full list of this week's additions.
New Movies Streaming on Netflix UK:
Against the Ropes (2004)
All Good Things (2010)
Artifact (2012)
Bedazzled (2000)
Big Momma's House 2 (2006)
Blackfish (2013)
Burt's Buzz (2013)
Caillou's Holiday Movie (2003) – Streaming Again
Christmas Angel (2012)
Dangerous Beauty (1998)
Date Movie (2006)
Doug Benson: Doug Dynasty (2014)
Elektra (2005)
Empire Records (1995)
Entrapment (1999)
Epic Movie (2007)
The Fountain (2006)
Full English Breakfast (2014)
Guess Who (2005)
Inkaar (2013)
Just My Luck (2006)
Korengal (2014)
Lucky Luke: Daisy Town (1970)
Lucky Luke: The Ballad of the Daltons [La ballade des Dalton] (1978)
The Man Who Knew Too Little (1998)
Marmato (2014)
The Monk [Le moine] (2011)
Mr. & Mrs. Smith (2005)
Mr. Brooks (2007)
Naked As We Came (2013)
Neurons to Nirvana: Understanding Psychedelic Medicines (2013)
Puncture (2011)
The Railway Man (2013)
RoboCop (2014)
Robot Jox (1990)
Scream 2 (1997)
Scream 3 (2000)
Steep (2007)
Tinker Bell and the Lost Treasure (2009)
Under Siege (1992)
The Watsons Go to Birmingham (2013)
What's the Worst That Could Happen? (2001)
New TV Series Streaming on Netflix UK:
Borgia (2011) [New Episodes]
Fairy Tail (2009)
Fullmetal Alchemist: Brotherhood [Hagane no renkinjutsushi] (2009)
Goosebumps (1995-1997) – Streaming Again
House, M.D. (2004-2011)
The Office (U.S.) (2005-2011) [New Episodes]
Steins;Gate (2011)
Sword Art Online (2012)
Wakfu (2008-2011) [New Episodes]
Yu-Gi-Oh! [Yûgiô] (2001)